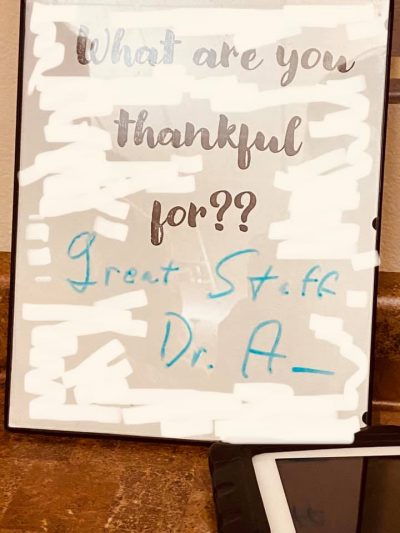 We're excited for Thanksgiving and November, but we still had a spooky good time this October. We made some Jack-O-Lanterns and other crafts for the Fall season, as well as had a fantastic Autumn photoshoot.
As we move into November, do remember Daylight Savings Time is this month, and the time change can put a strain on everyone. For seniors, this sudden change can be even more stressful. Read further in our newsletter to see how you can best handle this new adjustment. Thanksgiving is also this month! Please be sure to coordinate with staff about any plans you may have for the holiday.
We would also like to make a special mention to all our veterans here at Arbor Springs. This Veterans Day, we commemorate those who served and express our gratitude and appreciation. We are so proud to have you as members of our community!
"I'm thankful for every moment."
– Al Green
Adopt A New Friend
We foster cats through the Hope Animal Rescue.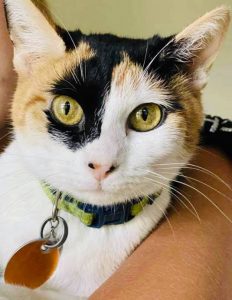 Be Prepared for Daylight Savings
Daylight savings can be hard on everyone, especially those of older age or suffering from memory issues. Therefore, it is essential to be specially prepared for the time change.
Start changing your bedtime early – begin about a week or so before and start adjusting your schedule to prepare for the time change slowly.
Keep your routine – even though you might begin to change your bedtime, try to keep your routine as much as possible. This will help with the transition when the time does change.
Reduce stress – this is always a good tip, especially for the time before and after daylight savings.
Don't miss important schedules – adjust medication (such as insulin, heart medication, etc.), daily care, and other time-sensitive health concerns accordingly.
Make sure to stay safe – the time change can increase the risk of certain health incidents. Be aware and mindful of how your loved one feels, especially if they have heart or breathing concerns.
The holidays are always busy. However, they may be different and certainly have changed since last year, so check in with our staff and caregivers to keep up on what's going on throughout the month. And as Thanksgiving approaches, make sure to let us know about any special plans or arrangements you might have. We can't wait to celebrate the winter season together!!
Some Ways We Stay Active and Engaged:
Flower Gardening: Hanging baskets with annuals, we dead-head and water.
1:1 Activities
Gardening
Singing & Dancing
Reading
Music
Margaritas on the patio
Restorative Therapy
Baking
Reading & Writing Letters
Manicures, Makeovers, & Hairstyling: The Barber / Beauty Shop is open again!
Baking Club
Residents Taking Care of the Babies in Evergreen & Birch
And as always, we are having great conversations together!
Physical Therapy, Occupational Therapy, and Speech Therapy are also still taking place. Please ask a staff member if you have any questions regarding this.

What's Going On This Month
This month kicks off the true beginning of the holiday season. Halloween was an excellent start, but Thanksgiving gives us a true sense of family and the season of coming together. While we have come very far in our fight against COVID-19, it is still essential to be safe as we come together. You may have to limit who you see and what you do. Be sure to talk with our staff, your medical professionals, and, importantly, your friends and family about how to be safe this holiday season.
Day of the Dead – November 1st ­- November 2nd
Dia de los Muertos, or Day of the Dead, is a holiday that originated in Mexico. However, it has spread across America and other parts of the world and taken a spot in our collective consciousness over time. On this holiday, families celebrate and honor those who have passed. These commemorations connect family members with their past and deepen their familial and spiritual connections.
Daylight Savings Time Ends – November 7th
Be sure to mark your calendar and set your clocks for the end of Daylight Savings Time. Humans rely on schedules and routines, and changes in these routines can be very jarring. The sudden change during Daylight Savings Time is no exception. Today can be incredibly taxing on the mind and body, especially for seniors. So make sure to read our tips for staying safe during the time change.
Veterans Day – November 11th
We have many veterans here at Arbor Springs, and we love and appreciate all they have done for us and our country. It is their strength, bravery, and honor that we celebrate today. Take this holiday to commemorate those who have served, and be sure to thank all the veterans in your life.
World Diabetes Day – November 14th
We believe that it is so important always to highlight as many health-related commemorations as we can. This is no exception. Diabetes affects so many of those we love and see every day. It is essential to be educated about managing diabetes and understand warning signs and behaviors that can lead to diabetes. Take today and this month to talk with your doctor and care team about your risk and or treatment plan.
Thanksgiving – November 25th
It's turkey time! Thanksgiving is a wonderful holiday, and we hope to get the chance to have a more traditional celebration this year. But either way, we are ready for some good food and good times. This holiday is the perfect time to think about what and who we are thankful for…and maybe let them know!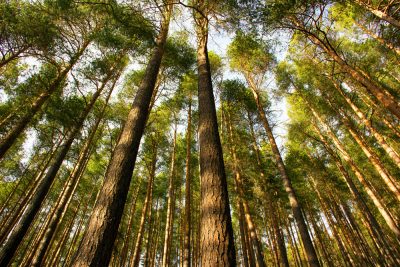 While we strive every day to support our community, we know that the best thing at the moment is for everyone to be as safe and as cautious as possible. During this time, we encourage you to seek out and contribute to an active support group. Often it's best to just give it a try, and see how it goes. Folks are often surprised by how much their ideas and their presence are beneficial to others. Helping others can be a wonderful remedy for the helplessness and loneliness we ourselves may feel.
Below is some information about how you can find the help and community you need while respecting the COVID-19 safety concerns.
Hopefully, these tips can help your loved one and you succeed in maintaining your resolutions.
Setting the Table For A Great Holiday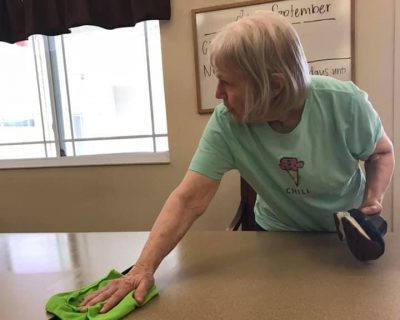 We've talked about general ways to enjoy your holidays with a Montessori twist, but this year as we may have a chance to see some of our loved ones again, we'd like to focus specifically on how you can help your loved one with something essential to Thanksgiving – the table setting.
Whether your loved one is with us at Arbor Springs or you have a loved one at home with you who is starting to struggle with memory challenges, these tips are helpful for your big dinner or a small celebration in our community. Incorporating Montessori into your Thanksgiving dinner is beneficial for everyone.
Have everything ready – make sure that everything you need to go on the table is out and easy for your loved one to access. The focus should be on just setting the table. This is easy and achievable.
Help out if needed – assist your loved one if they are having any problems setting the table.
Keep the conversation going – table setting is a great activity, but it is also an opportunity to bond. So keep the conversation going while they set the table, even if you are just asking them how it's going and what exactly they're doing.
Let them know how much they are helping – positive support and encouragement is a significant part of Montessori. Be sure to tell your loved one the value they bring, not just by helping out but by being a part of the family and/or community.
Add some color – if you follow our newsletter, you know how important color is to the Montessori Method. If you have any utensils, plates, bowls, or other dining ware that are differently colored or grouped by color, be sure to use those.
COVID – 19: REMEMBER TO STAY SAFE
We know this time is difficult.
We are all in this together…and we are here for you!
Please call the facility directly at 515-223-1135 with questions or concerns.
WASH YOUR HANDS AND LIMIT CONTACT PLEASE!
Happy Birthday! Let's Celebrate Together!
Kristen K. – November 14th

Mary Ellen L. – November 17th

Beverly S. – November 23rd
During this time of giving thanks, there really is only one thing that makes sense to say…
Thanks Everyone!
And have a wonderful Thanksgiving!
The guidelines on this page and in this newsletter are in no way all-encompassing and should not be adhered to if medical professionals or staff members inform you otherwise. We are learning more about COVID-19 every day, so be sure to stay informed at: https://www.cdc.gov/coronavirus