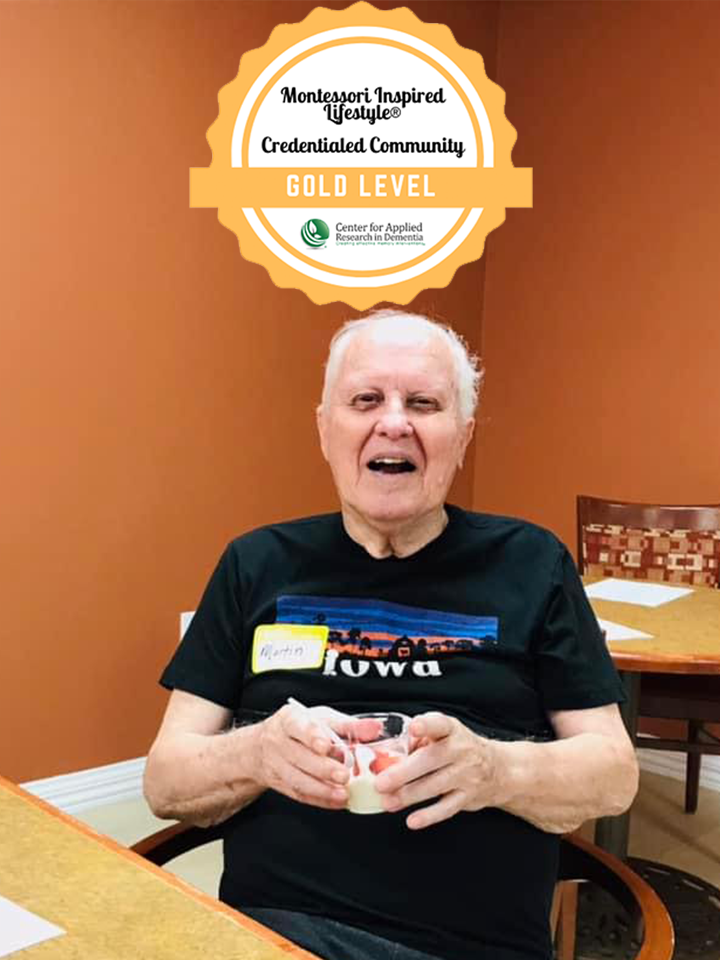 Spring flew by, and we are already gearing up for a great summer! June brings the first day of the new season, and I think we are all excited for what summer has in store. But we're not there quite yet! We also had an amazing May here at Arbor Springs.
Most importantly, we celebrated Nurses Week! An extra special thank you to all our nurses who care for all of us. Their expertise and importance are far too great to do justice in this small newsletter, so let's just say a big Thank You and remember those who make our community better every day. We couldn't do it without you, nurses!
Our community was also recognized this month for all our fantastic teamwork and persistence. We are proud to say that Arbor Springs received Telligen's Blue Ribbon in COVID-19 Vigilance Award and was added to Telligen's Iowa 2023 Blue Ribbon in COVID-19 Vigilance Recognition List. This is a great acknowledgment and reminder that together there is nothing we can't do! Thank you all for your commitment to the community and belief that your neighbor's health and safety are as important as your own.
Happy Birthday to Our Residents
| | |
| --- | --- |
|  Dick – June 1st | Ray – June 24th |
| Bettie – June 7th | Martha – June 29th |
| Nella – June 24th | Dale – June 30th |
| | |
| --- | --- |
| Oneke – June 1st | Camryn – June 10th |
| Mirian – June 4th | Saneta – June 13th |
| Gorpu – June 5th | Nick – June 14th |
| Beth – June 8th | Tina – June 16th |
| Felecia – June 8th | Gilmar – June 20th |
| Helen – June 8th | Rejoice – June 20th |
| Ashley – June 9th | Christina – June 22nd |
| Martin – June 9th | |
| | |
| --- | --- |
| John – June 1st (2 years) | Stella O. – June 14th (5 years) |
| Beth – June 4th (8 years) | Gilmar – June 15th (3 years) |
| Tedee – June 8th (1 year) | Mae – June 18th (3 years) |
| Flo – June 13th (1 year) | Sabina – June 22th (6 years) |
| Elyon – June 14th (1 year) | Aime – June 28th (2 years) |
| Enisa – June 14th (11 years) | |
In the early summer rain,
I will see the floating nests
Of the little grebes.
– Matsuo Basho
Adopt A New Friend
We foster cats through the Hope Animal Rescue.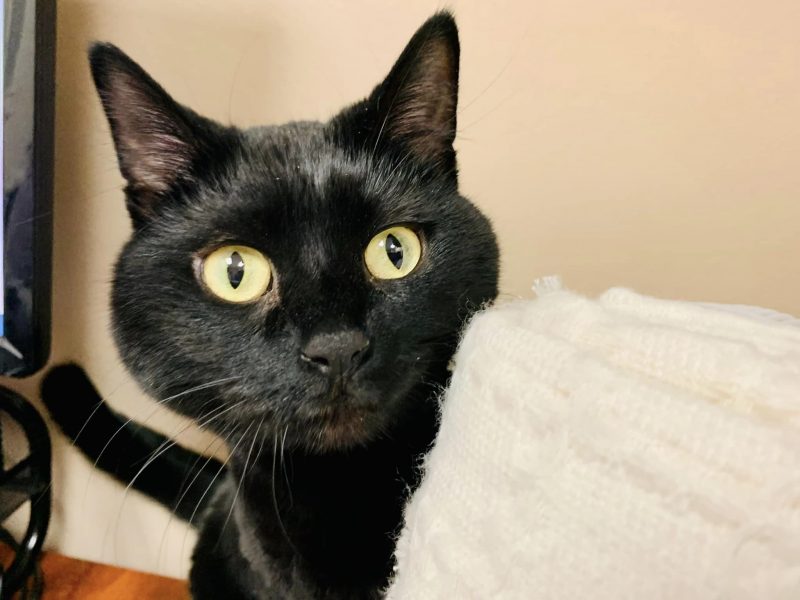 Our Montessori Inspired Lifestyle
Every day at Arbor Springs, we do our best to incorporate the principles of Montessori into our daily routines and lives. Our commitment was recently recognized with the first ever Montessori Inspired Lifestyle® Credential for Employee Engagement. This credentialing program empowers employees to create a system for themselves and their team to grow professionally and personally, resulting in happier and more productive employees.
We were also featured in the Center for Advanced Research in Dementia's spring newsletter. You can check it out on their Facebook. Our Cat Condo, in particular was highlighted, and boy, do we love spending time with our furry friends.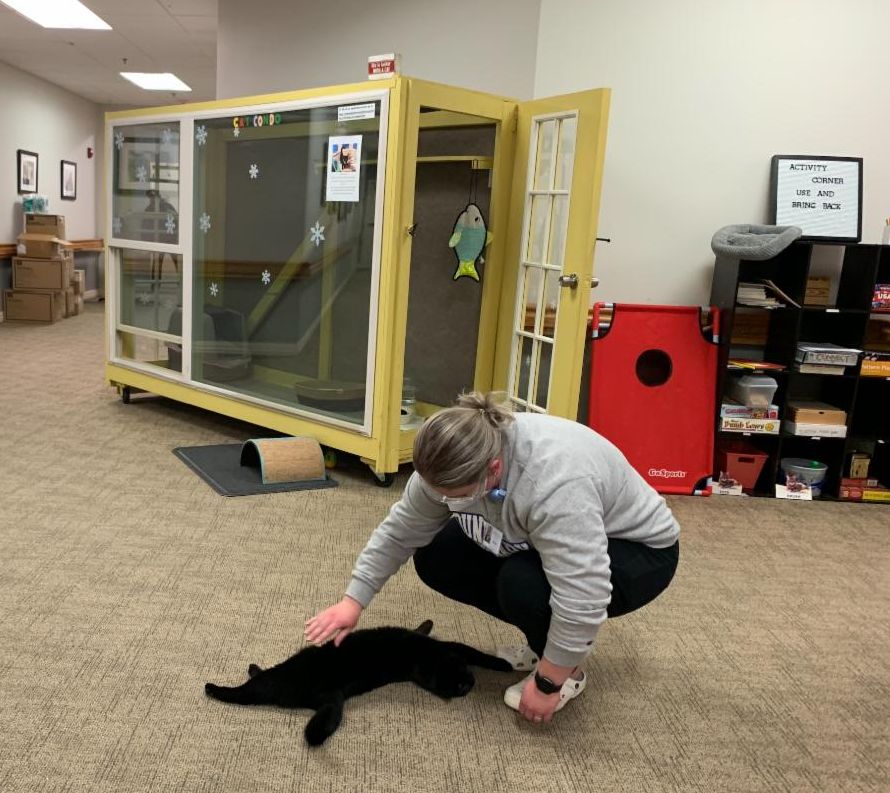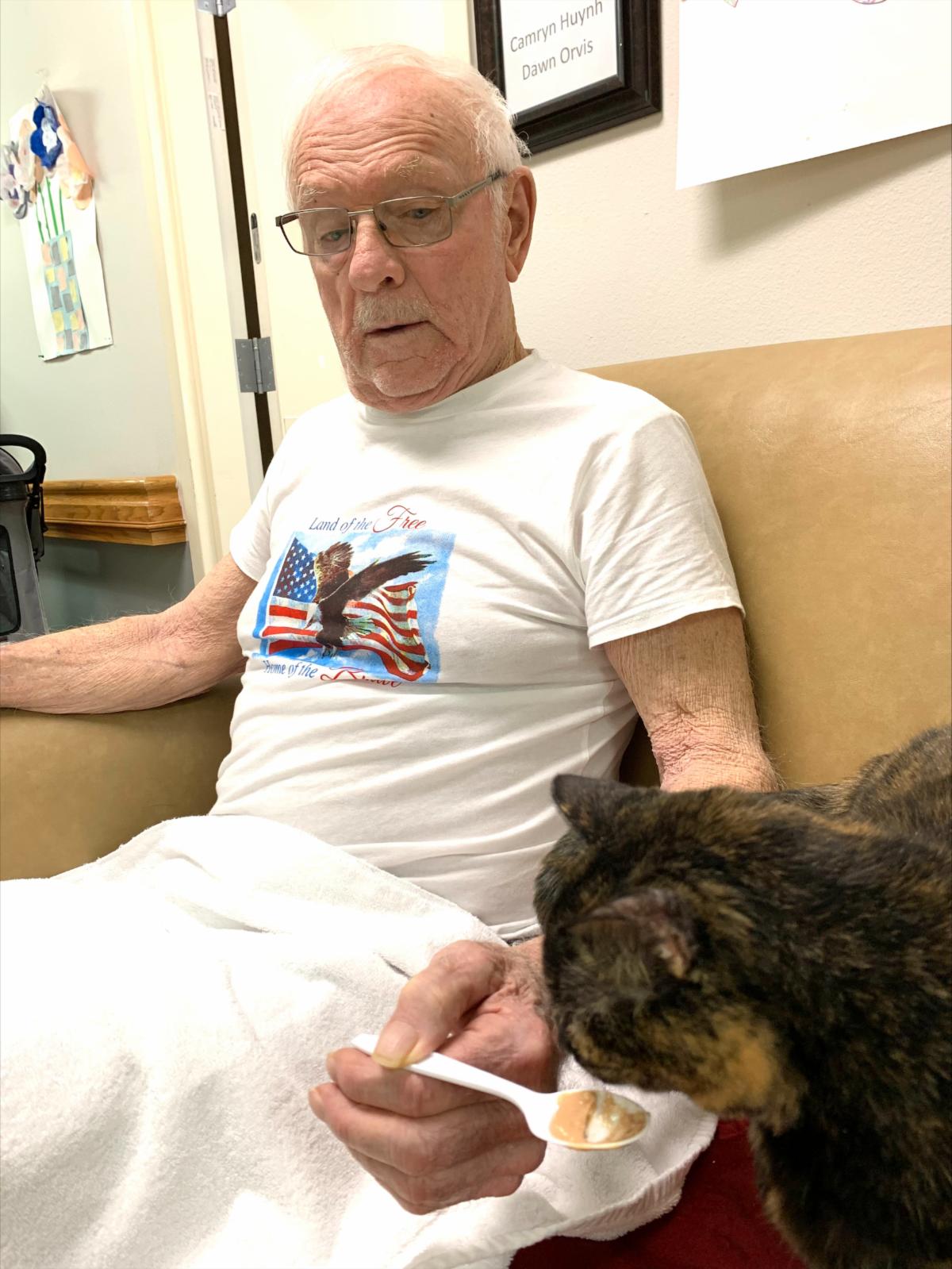 How Do We Do It?!
We team up with Hope Animal Rescue to foster cats. You probably know this, but you may not know that we had some high school helpers build the condo with us! Everyone chips in to help these fur babies find their furever home!
Let's get ready for summer! As the seasons change, remember to stay cool but keep active. We can't wait for all the fun we've got planned this month so check out the calendar below and stay involved!
Resident Engagement Highlights:
Jelly Fish Craft in Neighborhoods
Wizard of Oz Scavenger Hunt on Main Street
Arbor Farmers' Market in Café
Squirt Gun Painting in Courtyard
Pool Noodle Hockey
Smoothie Social
Father's Day Picnic
CNA's: The History of Juneteenth
Ice Cream Soda Cart
Butterfly Art and Appreciation
Sun Catcher Craft
Montessori Inspired Lifestyle© Pledge
I will work to create a place where I would want to live.
I will remember that I am a guest in the home of my residents.
I will treat everyone I meet with respect, dignity, and equality.
I will remember that I must earn the trust of my residents and that they must learn to trust me.
I will apply the Montessori principles in everything that I do.
I will treat everyone I meet the way I wish to be treated.