Sarah Stanisz, CDP, CADDCT, CDCM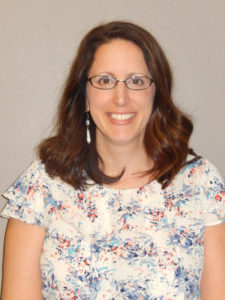 Sarah graduated with honors from Iowa State University with a degree in child and family services and a minor in gerontology. Since 1999, her dementia experience in long-term care has included admissions, care planning, staff education, family education, staff development, support group facilitation, and developing interventions for residents with behavioral concerns. Sarah's role at Arbor Springs is broad and inter-disciplinary. She is responsible for the initial and ongoing education of all staff members at Arbor Springs. This includes not only the minimum state and federal requirements for long-term care, but also the Arbor Springs-specific philosophy and standards. Sarah provides input into a variety of facility systems and care practices, and participates in Quality Assurance and Performance Improvement. A significant portion of Sarah's time is spent with Certified Nursing Assistants, training and developing staff members that provide the direct care to our residents. Arbor Springs' commitment to staff education is one of our core principles, and our education exceeds the state and federally required minimums as well as industry standards. Newly-hired CNAs are partnered with established CNAs that have completed a "train-the-trainer" program with Sarah. Arbor Springs is unlike many facilities that primarily utilize computer or video-based training for staff. Our initial training is predominantly done interactively in the classroom, supplemented by hands-on training with return demonstration, and computer educations. As a Certified Alzheimer's Disease and Dementia Care Trainer®, Sarah teaches an Alzheimer's Disease and Dementia Care Seminar, the course required for individuals to apply to obtain a Certified Dementia Practitioner® credential. Nearly 50% of Arbor Springs' nursing staff, covering all shifts, is Certified Dementia Practitioners. Sarah was awarded the Distinguished Educator of the Year in 2016 by the National Council of Certified Dementia Practitioners for her outstanding work in staff education.
Katie Parker, CTRS, CDP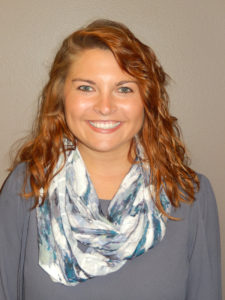 Katie graduated from the University of Iowa earning a bachelor's degree in leisure studies and a minor in gerontology. She is a Certified Therapeutic Recreation Specialist, Music & Memory Certified, and Certified Dementia Practitioner. Katie began her career at Arbor Springs in 2011, initially as the Activity Director and then transitioned into the role of the Program Director. She is responsible for developing and implementing the group and individual activity programming. Katie was an innovator in incorporating the use of iPod and iPad technology with our residents at Arbor Springs. Katie presented her iPad program at the Dementia Care Network in June of 2017. The Alzheimer's Association Greater Iowa Chapter then asked Katie not only to present this program at one of their support groups, but also asked her to consider being a presenter at the Annual Brain Works Conference in 2018. Katie was the recipient of the 2014 Excellence in Long Term and Post-Acute Care Service Award for Activity Services in 2014 by the Iowa Health Care Association.