Arbor Springs operates under the philosophy that in order to provide excellent dementia care, equal attention must be given to 4 specific areas. Thus, we utilized the "4 Components of Care" model.
Medical Treatment

Caregiving Techniques

Physical Environment

Social Environment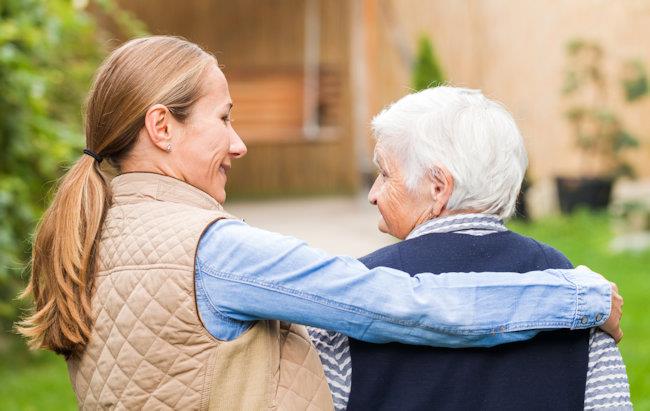 1. Medical Treatment
We prefer and will go to great lengths to preserve the practice of using non-pharmacological interventions unless it is absolutely necessary for the safety of the residents to use medications. Appropriate medications are selected with careful consideration given equally to their potential therapeutic benefits as well as their potential negative side effects.
2. Caregiving Techniques
Properly educated caregivers are essential for providing excellent dementia care. Arbor Springs' staff undergoes intensive orientation and participates in continuous training and development to meet the special needs of those with Alzheimer's and related dementias. Iowa requires a minimum of 6 hours of dementia training for long-term care facilities and a minimum of 8 hours of training for assisted livings. Arbor Springs provides 12 hours of training upon hire and provides over 20 hours of training yearly. Nearly half of Arbor Springs' nursing staff is Certified Dementia Practitioners, and Arbor Springs also employs a Certified Dementia Care Manager. We provide consistent staffing on our neighborhoods which not only allows the staff to get to know each individual resident, but also the resident and family to get to know the staff. We continue to have one of the highest certified nursing assistant staffing ratios in central Iowa (1:5).
Arbor Springs recognizes that families are just as important as staff within the caregiving environment. Alzheimer's is truly a family disease and requires more comprehensive family involvement than in non-dementia long-term care facilities. Family members provide valuable input into the overall care planning process, and Arbor Springs provides education and support to families throughout their journey.
3. Physical Environment
Our community was designed specifically for individuals with dementia, consequently the outcome is a quiet, secure environment that allows for exceptional quality of life.
4. Social Environment
Arbor Springs employs 2 full time activity professionals who oversee the programming needs of our residents. Our activities are designed to build on a resident's abilities, giving them a sense of purpose and productivity.