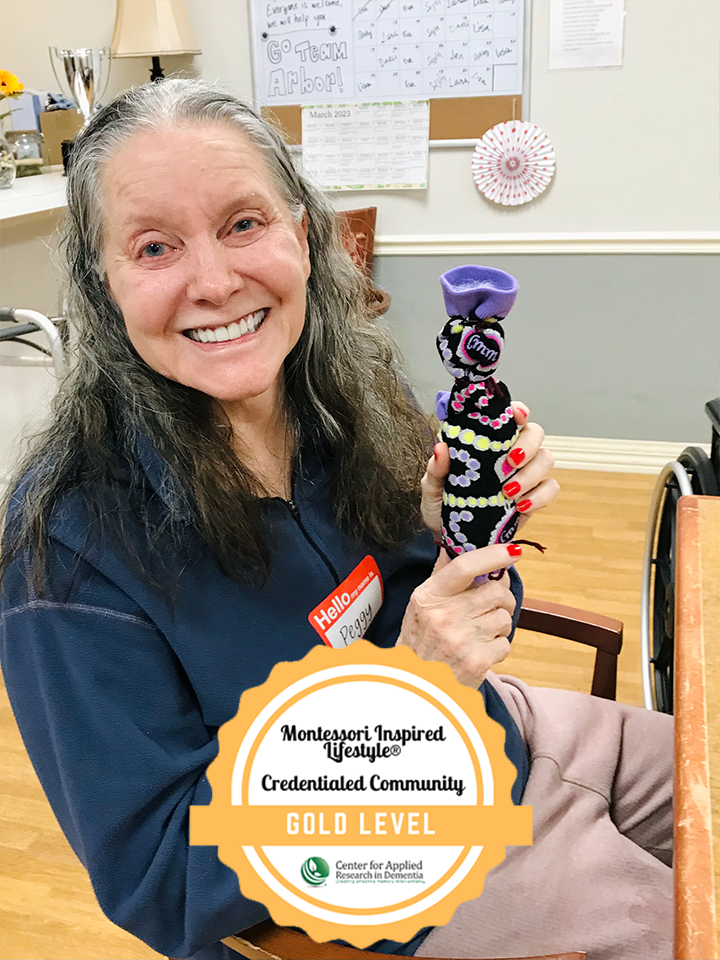 April is upon us, and you know that we've got loads of fun things planned. Of course, we are excited about Easter and all our hopping fun activities. But as always, we had quite a wonderful time in March, observing all sorts of holidays and just having a fantastic time.
St. Patty's Day is always a bit of a party and gives us something to look forward to every March. Our community had a wonderful celebration of this holiday, and it was made even better by the Wright Service Corp. bringing by some delightful goodie bags for us to enjoy.
We may have another tradition here at Arbor Springs as well. This March, we celebrated National Sock Monkey Day. It was an absolute blast making our very own sock dolls! They look amazing, so be sure to check out the rest of the newsletter to see some of them.
Last month we also received our Bronze Certification in Montessori Inspired Team Communication. This is a new certification process where we are applying Montessori Principles within our staff and culture and not just residents. Great work everyone!
Happy Birthday to Our Residents
| | |
| --- | --- |
| Maxine L. – April 8th | Darlene L. – April 27th |
| Jerilyn – April 12th | Pat – April 30th |
| Peg – April 26th | |
| | |
| --- | --- |
| Meg – April 3rd | Facia – April 17th |
| Sabine – April 4th | Sejla – April 17th |
| Keira – April 5th | Gabriel – April 24th |
| Vicky – April 8th  | Roseline – April 26th |
| Marie Therese – April 16th | Koisay – April 27th  |
| | |
| --- | --- |
| Edwin  – April 11th (1 year) | Tina – April 23rd (3 years) |
| Meg – April 12th (11 years) | Carrie – April 25th (1 year) |
| Rachel – April 12th (1 year) | Rose – April 27th (1 year) |
| Samara – April 16th (1 year) | Yoobo – April 28th (8 years)  |
"I must have flowers, always and always."
– Claude Monet
Adopt A New Friend
We foster cats through the Hope Animal Rescue.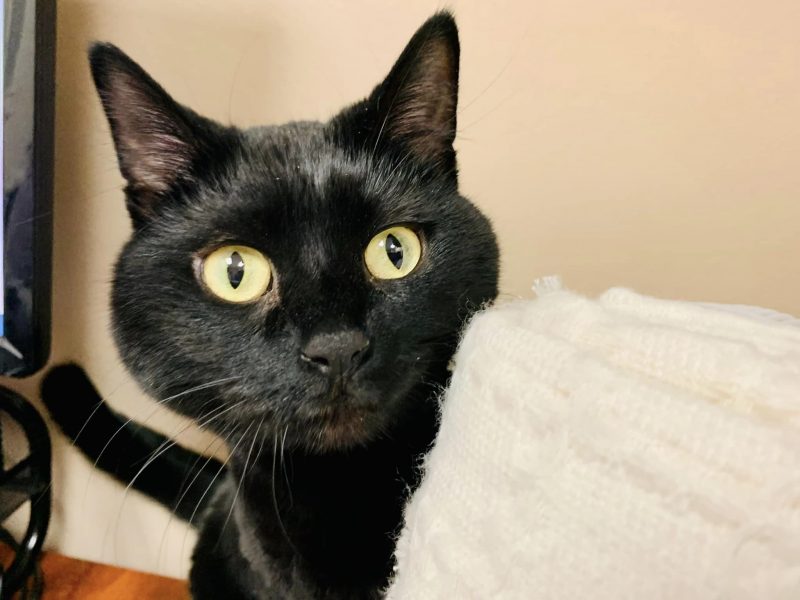 Montessori Thought of the Month
Cognitive mapping is our ability to visualize where we are in a certain space. It allows us to park our car, go into a store and find our car again, or find the bathroom at night without turning on the lights.
People living with dementia have impaired cognitive mapping skills, so they look for cues in the environment to help them find their way. A cue is something that tells us what to expect. It gives us information that triggers the right pattern of behavior.
For example, a table set with a placemat, utensils, and a napkin is a cue that lets us know a meal is about to happen. Signs can also be cues.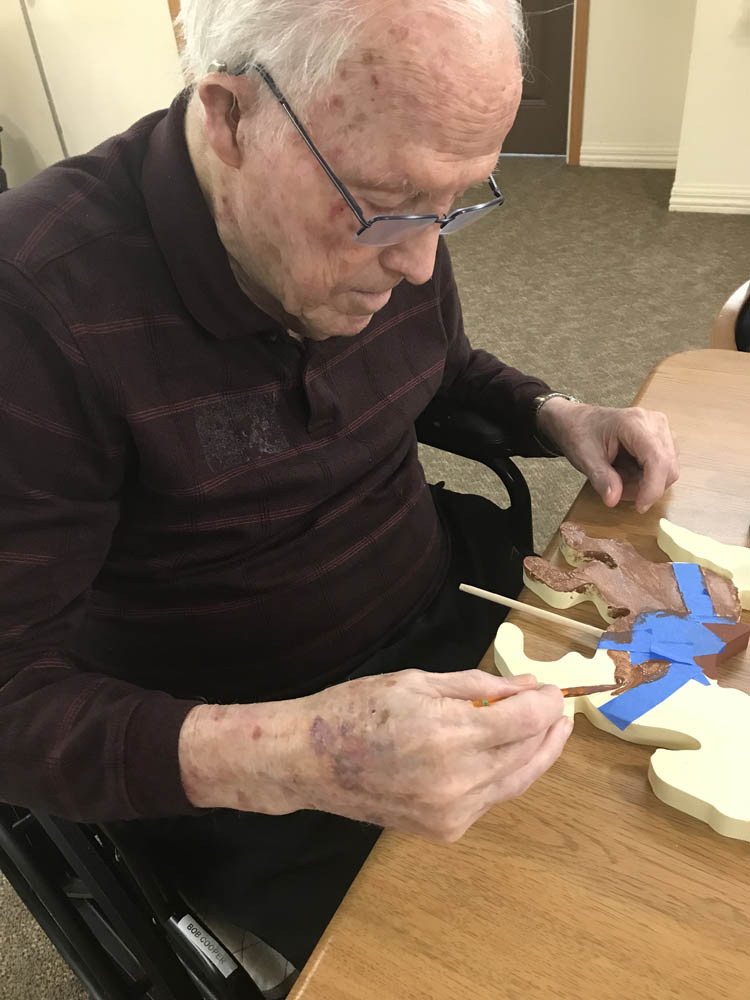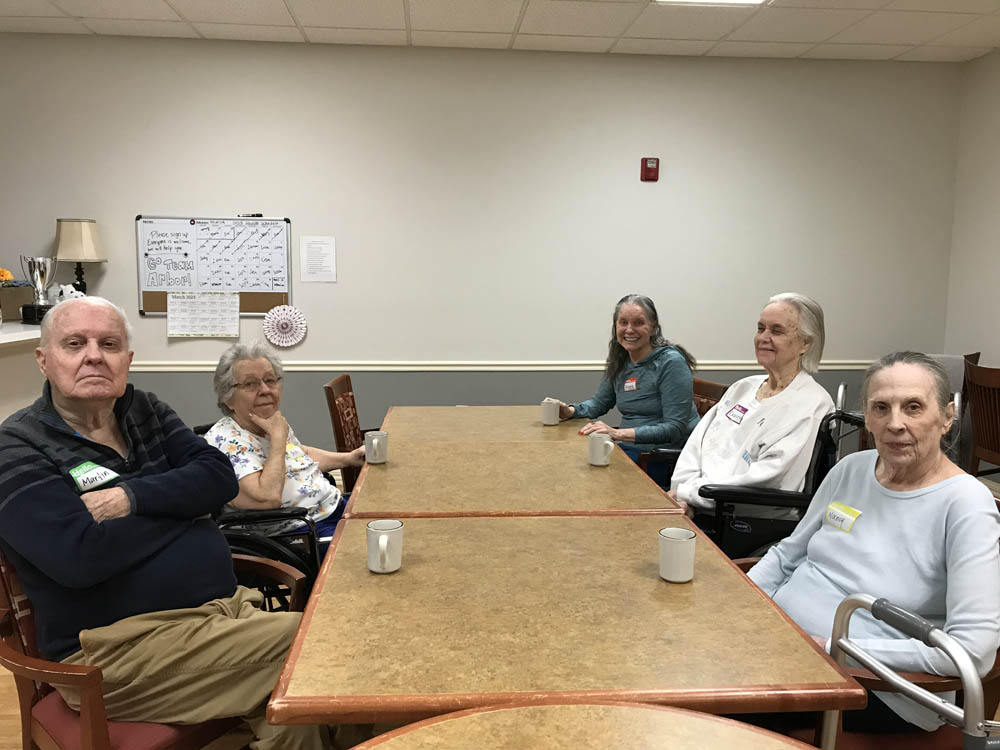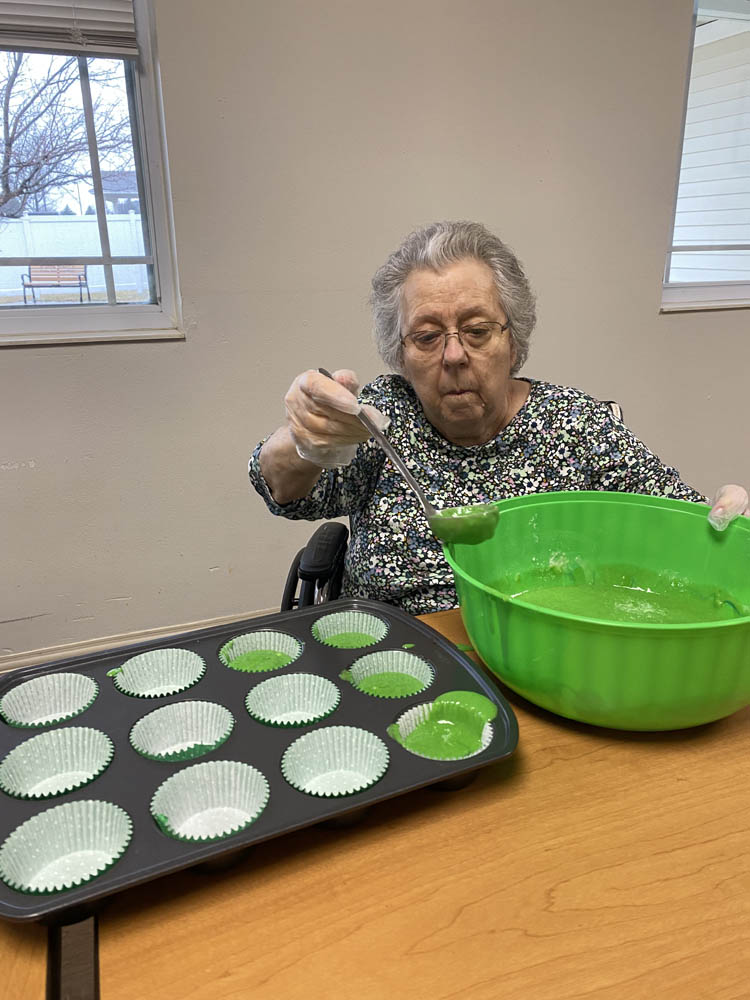 Something to Ponder
What cues can you think of that you may use in your everyday life?
What cues could you use with your loved one with dementia?
Check out the Toolbox Sort instruction sheet at the back of the newsletter for an activity to try with your loved one!
Be sure to check out our Family Forum with Dr. Angel on Thursday April 20th ­from 5:00pm – 6:30pm. The discussion topic will be Big Transitions, and snacks and drinks will be provided.
Resident Engagement Highlights:
Bunny Garlands in Evergreen
Egg Decorating in Café
Pool Noodle Hockey in Café
CNA's: Famous Duos
Meditation in Neighborhoods
Lowe's Outing
Spring Cleaning in Courtyards
Spring Door Decor in Birch
Seasonal Sing-along in Café
Spring Center Pieces in Café
ARBOR DAY CAMP
Luau Party in Café
Montessori Inspired Lifestyle© Pledge
I will work to create a place where I would want to live.
I will remember that I am a guest in the home of my residents.
I will treat everyone I meet with respect, dignity, and equality.
I will remember that I must earn the trust of my residents and that they must learn to trust me.
I will apply the Montessori principles in everything that I do.
I will treat everyone I meet the way I wish to be treated.