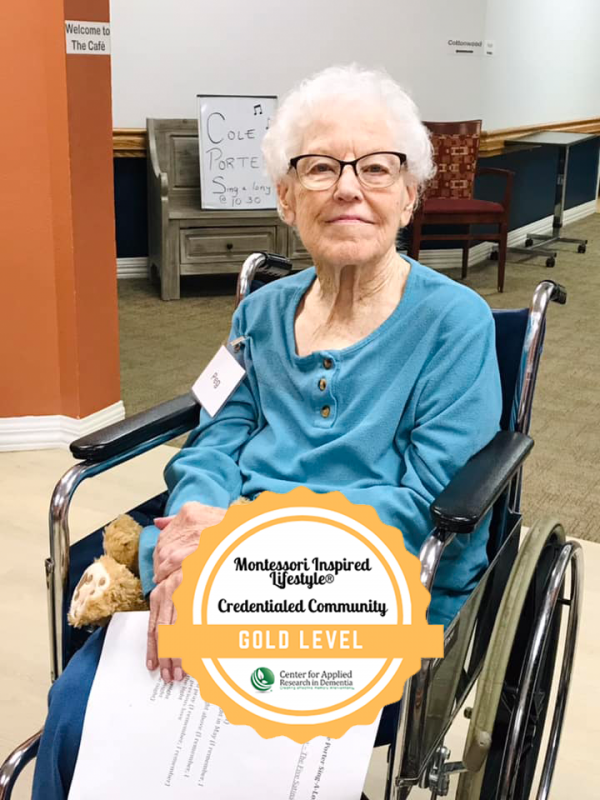 July is a very special month here at Arbor Springs. Not only is it full of summer fun and good times spent outside with friends, but it is also the month that celebrates independence. So while our nation's birthday is a whole lot of celebration on its own, we here at Arbor Springs understand that independence has many meanings.
Most importantly, independence means our ability to be who we are! And we know that we are empowered to be who we are because of our wonderful staff and caregivers. That and our Montessori Programs give us ownership of our environment, activities, and selves. So while grabbing an extra burger or soaking up that last bit of sun, remember what independence means to us and our community!
As you get ready for the Fourth, be sure to check out all the fun times we had in June. CNA week was a blast! With wheelchair races, cookouts, popcorn, candy bar, and gift-giving, it was quite a time. We even had our very own Farmer's Market this month. How about that?
Happy Birthday to Our Residents
| | |
| --- | --- |
| Jim – July 7th | Anna – July 17th |
| Ken B. – July 9th | Darlene E. – July 22nd  |
| | |
| --- | --- |
| Sabina (Laundry) – July 14th | Jen B. (Receptionist) – July 23rd |
| Stephen (LPN) – July 16th  | Ziah (CNA) – July 23rd |
| Iris (Housekeeping) – July 17th | |
| | |
| --- | --- |
| Patience T. (RA/CNA) – July 2nd (12 yrs) | Camryn (Lead Engagement Coor.) – July 31st (4 yrs) |
| Saneta (CNA) – July 25th (4 yrs) | |
The summer river.
It's happy to walk across it.
My hands with zori sandal.
– Yosa Buson
Adopt A New Friend
We foster cats through the Hope Animal Rescue.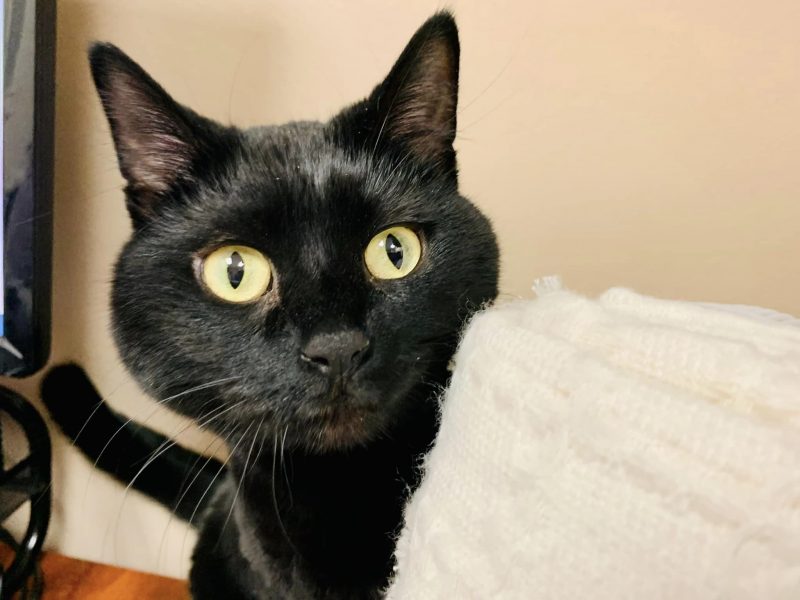 A Montessori Activity for the Month
For Independence Day, try this fun flag activity with your loved one. This is a great crafts project you can do any time this month that encourages intergenerational social interaction and motor skill practice!
MATERIALS
One tray
Picture of the American Flag
One sheet of white craft foam with adhesive backing to use as background
One sheet of dark blue craft foam (5.5″ x 5″), with adhesive backing
One sheet of red craft foam (12″ x 5.25″). Cut into 7 strips (Three 12″ x 0.75″ + Four 6.5″ x 0.75″), with adhesive backing still attached
50 gold teacher reward stars stickers or pre-punched white foam stars, divided between participants.
SETUP
Use a black marker to outline the spaces for red strips and blue star background.
Write #1 on the back of each red strip and write #2 on the back of each blue strip.
In the middle of the spaces (on the white foam) for the red strips, write the number 1. Write 2 in the white space for the blue star background piece.
Place the white craft foam sheet in the middle of the tray in front of participants.
Place the remaining items in separate piles near the tray
INSTRUCTIONS
Ask participants to look at the picture of the flag and place it next to the tray.
Tell participants they will put puzzle pieces on top of the white background to make the flag.
Show participants the red strips and blue piece.
Ask one of the participants to hand you the blue piece for the star background.
Turn the piece over and ask participants to tell you the number on the reverse side ("2").
Ask participants to show you that same number on the white background sheet.
Demonstrate for participants how the adhesive backing is easily removed.
Place the blue star background piece in place on the white sheet.
Invite participants to take turns doing the same with red strips until all have been secured on the white base.
Demonstrate how to affix a star to the blue background, then ask them to finish doing the rest.
Happy Fourth of July! And be sure to check out how we celebrate the Fourth and all the other goings-on this month. Please remember to stay cool, hydrated, and protected from the sun!
Resident Engagement Highlights:
Comedy Club Documentary
All Day Patriotic Music and Trivia in Neighborhoods
Patriotic Bingo
A Firefly Sensory Experience
Remembering Charlotte's Web
Barbershop Sing-a-long
Booze and Tattoos
Galaxy Jar Craft
Kite Craft
Arbor Cinema
Sangria Social Hour
Montessori Inspired Lifestyle© Pledge
I will work to create a place where I would want to live.
I will remember that I am a guest in the home of my residents.
I will treat everyone I meet with respect, dignity, and equality.
I will remember that I must earn the trust of my residents and that they must learn to trust me.
I will apply the Montessori principles in everything that I do.
I will treat everyone I meet the way I wish to be treated.