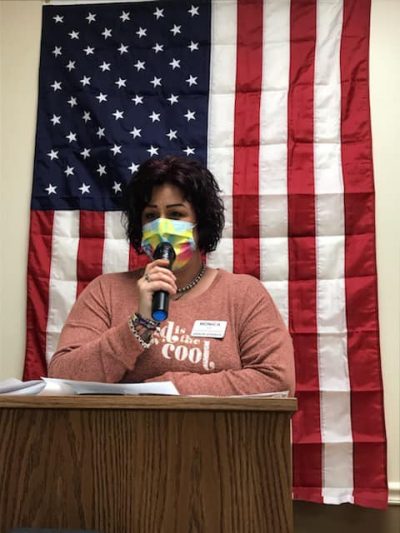 What a wonderful Turkey Day we all had together (and apart)! Wherever you were, we hope your Thanksgiving was full of joy, connection, and, most importantly, food! Here at Arbor Springs, we took stock of what we are truly thankful for and all the beautiful things in our lives. We had a pretty long list!
One of the things we are so thankful for here at Arbor Springs is our veterans! And we had a great time this Veterans Day honoring all of them, their spouses, and families! Thank you to all our veterans for their service and for being an irreplaceable part of our community.
Through the holidays and to the end of the year, let's all remember the spirit of the season – a time of joy and family, of health and happiness. Together we can finish this year off with a bang and celebrate our own families and the family here at Arbor Springs. Let's all remember to be safe and conscientious!
"Happy Holidays!"
– Most Everyone Around Here!
Adopt A New Friend
We foster cats through the Hope Animal Rescue.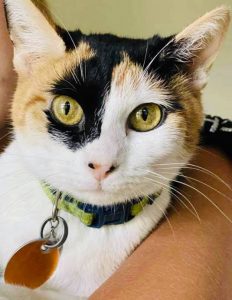 Useful Gifts For Your Loved One This Year…
As always, we'd like to give you some great gift ideas for a loved one this year. However, finding the right gift can prove difficult, as your loved ones' needs change over time. Don't worry, we are here to help!
A good book – especially as we age, sometimes our taste changes. And sometimes, it's best to keep it simple. It might be good to get your loved one an interesting coffee table or photo book of something they are interested in.
Smart pill box/pill dispenser – if your loved one doesn't already have extra help with their medication, a smart pill box or dispenser can be just the thing to keep them safe and make life a little bit easier.
Day-to-day calendar – a simple calendar your loved one can look at every day, either day-to-day or even a monthly calendar. Make sure it's got some color!
Something homemade – don't like any of these ideas…make your own! No seriously, make your loved one something special. Either get super creative or super sentimental. Both will be perfect!
We are so excited to begin yet another fantastic year together. As we get ready for the New Year and get excited for more to come, hopefully, we will continue our fun activities while adding as many more as we can. We love to stay active and connected with our community and friends. Be sure to stay in the loop with all of our upcoming activities.
Some Ways We Stay Active and Engaged:
Flower Gardening: Hanging baskets with annuals, we dead-head and water.
1:1 Activities
Gardening
Singing & Dancing
Reading
Music
Margaritas on the patio
Restorative Therapy
Baking
Reading & Writing Letters
Manicures, Makeovers, & Hairstyling: The Barber / Beauty Shop is open again!
Baking Club
Residents Taking Care of the Babies in Evergreen & Birch
And as always, we are having great conversations together!
Physical Therapy, Occupational Therapy, and Speech Therapy are also still taking place. Please ask a staff member if you have any questions regarding this.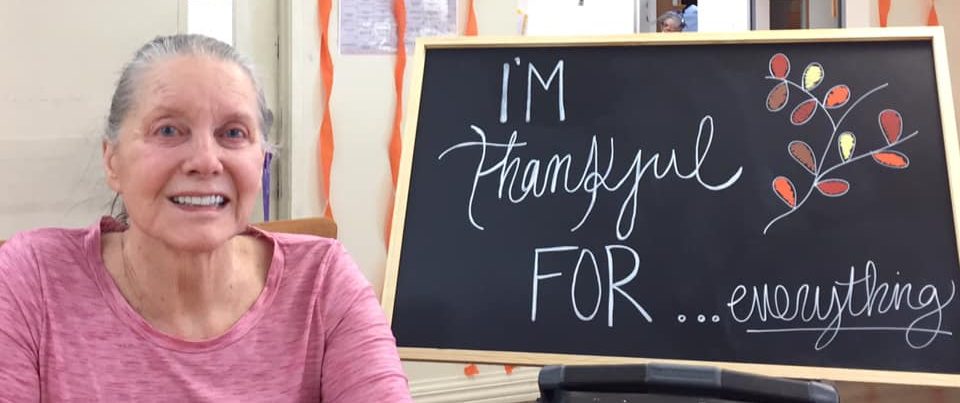 What's Going On This Month
So it's that time of the year again. And Christmas is not the only holiday we will be celebrating. There are many celebrations across all communities and religions, so please remember to be respectful and embrace everyone's believes and practices. The holiday season is all about coming together (only if we can safely) and championing the uniqueness and differences that make us strong.
Hanukkah – November 28th – December 6th
This Jewish holiday is also known as the Festival of Lights and commemorates Jerusalem's recovery and the rededication of the Second Temple. This holiday is celebrated over eight days and nights, with a variety of rituals and traditions that bring together all those of the Jewish faith.
Solstice – December 21st
While the Solstice has a very technical definition (when the Earth's poles are at their maximum tilt from the Sun), it has many spiritual and cultural significances as well. It is the shortest day of the year and a reminder of our connection with the world around us. A sign of change and growth, take today to reflect on where you will go from here. Especially as the days get longer!
Christmas – December 25th
Over the years in our country, the Christian celebration of the birth of Jesus has become more than a religious day to many. It is a spirit and a celebration of community in our nation. Hopefully, this year your Christmas can be spent a little closer to family than the last one. Either way, please remember to stay safe and adhere to all guidelines and protocols.
Kwanzaa – December 26th – January 1st
This special time celebrates the diverse and vast community of African and African American peoples across all nations. While it began in America, Kwanzaa is celebrated worldwide, bringing together peoples and communities for festivities culminating in the Karamu, or feast. While you may not have experienced this holiday, its vibrant and rich tradition has deep roots in the American story we all share.
New Year's Eve – December 31st
New Year, New You! Ring in this New Year with something better than the usual resolutions. Use this day to celebrate a transition and renewal, allowing you to refocus on what is essential. Whether it's health goals, spending more time with family, or simply picking up the book you've been meaning to, resolutions don't have to be big. They just have to be something you genuinely want…and achievable, of course!
Universal Human Rights Month
The holiday spirit is often more universally embraced than the holidays themselves. That is what is at the heart of Universal Human Rights Month. Our world community demands the kindness and charity of the holiday season all year round. So as you celebrate and give back, remember that there are those less fortunate who must not be forgotten.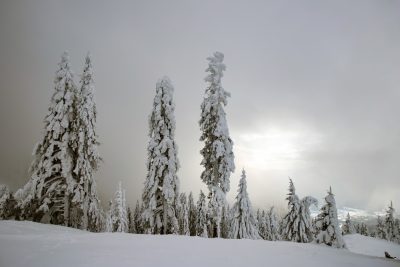 While we strive every day to support our community, we know that the best thing at the moment is for everyone to be as safe and as cautious as possible. During this time, we encourage you to seek out and contribute to an active support group. Often it's best to just give it a try, and see how it goes. Folks are often surprised by how much their ideas and their presence are beneficial to others. Helping others can be a wonderful remedy for the helplessness and loneliness we ourselves may feel.
Below is some information about how you can find the help and community you need while respecting the COVID-19 safety concerns.
Hopefully, these tips can help your loved one and you succeed in maintaining your resolutions.
Brighten Up the Holidays with Montessori…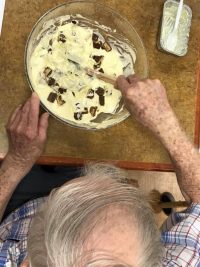 We like to give you all kinds of tips and tricks on infusing the Montessori teachings into your daily activities. This holiday season, we'd like to look closely at a specific aspect of Montessori-based Dementia Programming and how you can use it to help you prepare for the festivities.
Color is used consistently throughout Montessori-based Dementia Programming to engage and create visual consistency that helps those struggling with memory loss complete and enjoy activities and tasks. There are so many different ways to incorporate color into your Montessori activities, and it can be very beneficial to all those involved.
While we've included some helpful ideas, be sure to think outside the box about how you could use color in your celebrations as you prepare for the holidays. These techniques can be used across all types of festivities and practices, so no one should feel left out!
Color-coded decorations – when decorating, work with your loved one to develop a color scheme. Whether it's lights on a tree or table settings, help them organize the activity with color. Use traditional colors for your celebration or make some up.
That's a wrap – wrap gifts with specific colors or papers for each particular recipient. This type of memory exercise can be very beneficial and help you get your gift wrapping done in half the time!
Keep it festive – use the colors of the season or your favorite holiday pastime to help your loved one more easily organize what they are working with. While red and green are some of the most popular, there are plenty of color schemes out there that commemorate all types of holiday celebrations.
COVID – 19: REMEMBER TO STAY SAFE
We know this time is difficult.
We are all in this together…and we are here for you!
Please call the facility directly at 515-223-1135 with questions or concerns.
WASH YOUR HANDS AND LIMIT CONTACT PLEASE!
Happy Birthday! Let's Celebrate Together!
Virginia H. – December 4th

Michele L. – December 30th

Margaret B. – December 31st
At the end of the year, we just want to say one thing…
A Very Happy Holidays To All!!
One more month left, and it's one of the best!
The guidelines on this page and in this newsletter are in no way all-encompassing and should not be adhered to if medical professionals or staff members inform you otherwise. We are learning more about COVID-19 every day, so be sure to stay informed at: https://www.cdc.gov/coronavirus