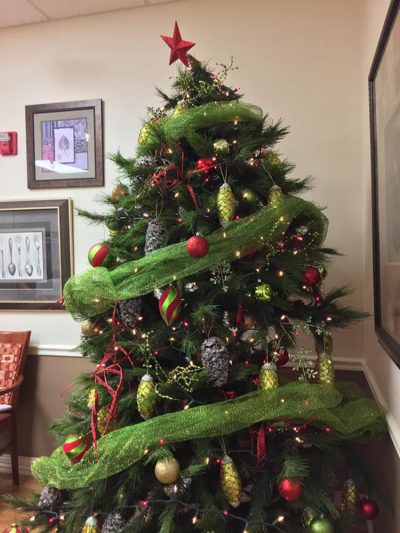 Happy holidays and a happy New Year! Another year has come to a close, and as we reflect on what that means and look forward to what the next will bring, let's remember how lucky we are to be together! Also, remember to keep warm through the New Year (check out below for some tips on that).
We had a fantastic December, filled with many fun activities and friends. We had a blast making Christmas ornaments, cookies, and more! We also got to spread the holiday cheer by wrapping packages for our adopted family through West Des Moines Human Services. And, of course, we loved decorating our tree! Thank you all for your help with the decorations!
Also, our wonderful community members and staff really made this holiday season feel complete. We had such amazing celebrations at the end of the year and a fabulous New Years' Eve to boot.
"I don't know where I'm going from here, but I promise it won't be boring."
– David Bowie
Adopt A New Friend
We foster cats through the Hope Animal Rescue.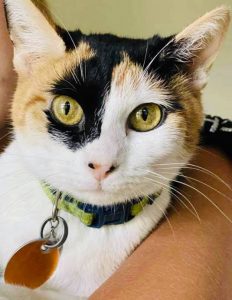 Keeping Warm as the Winter Continues…
Staying warm is so important for all of the members of our community. Follow some of these simple tips and tricks to stay safe during the continuing winter months –
Always have extra clothes – along with layering, having extra clothing nearby is essential. For example, keeping an extra sweater handy can be helpful if you get too chilly.
Bring your accessories – scarfs, mittens, beanies, wool socks…all these can keep yourself and your loved ones warm with a little extra insulation.
Keep blankets and such close – along with your extra clothes, be sure to have blankets, comforters, and anything else that is appropriate to keep you extra warm.
Be aware of the weather – keep an eye on the weather. Knowing how cold it will be and if it will rain or snow can help you plan your outfits and activities.
Eat and drink something warm – need to heat up fast? Grab a hot drink! Coffee, tea, and cider are great!
Let's kick this year off right! With new variants and uncertainty around COVID-19, our activities will be, as usual, a little up in the air. But we think we are doing a pretty good job so far! Thank you so much for being great sports over these last almost two years and helping us keep everyone safe and active! Be sure to check in with staff about any changes and additions to the activities throughout the month!
Some Ways We Stay Active and Engaged:
Flower Gardening: Hanging baskets with annuals, we dead-head and water.
1:1 Activities
Gardening
Singing & Dancing
Reading
Music
Margaritas on the patio
Restorative Therapy
Baking
Reading & Writing Letters
Manicures, Makeovers, & Hairstyling: The Barber / Beauty Shop is open again!
Baking Club
Residents Taking Care of the Babies in Evergreen & Birch
And as always, we are having great conversations together!
Physical Therapy, Occupational Therapy, and Speech Therapy are also still taking place. Please ask a staff member if you have any questions regarding this.

What's Going On This Month
Welcome to 2022! We had a wild year last year and are looking forward to a hopefully less wild (but still enjoyable) year ahead of us. So we've got some fun celebrations and lesser know observances that you can commemorate to kick your year off right. Even though some of these are silly, what you can do on those days to improve your life and connect with our community are very important. So let's make this year a little better than the last, and we'll be doing pretty good! Happy New Year!
New Years' Day – January 1st
The start of a new year! A day of renewal and recommitment. The first day of the new year is celebrated across cultures and at varying times, but its importance often remains the same. Take today to reflect on the year past and think about all the new year has to offer.
National Clean Your Desk Day – January 11th
We often associate the new year with cleaning. While many of us don't have desks, in the spirit of National Clean Your Desk Day, take today to do a little cleaning of the "desks" in your life. Really any tidying up can make a big difference in your day-to-day life!
Martin Luther King, Jr. Day – January 17th
Today not only celebrates the life and work of Dr. Martin Luther King, Jr. but the legacy he left and the impact he still has today. We are all familiar with who Dr. King was, but today is a great time to reread (or read for the first time!) and explore his teachings and life. Most importantly, today is a day to remember what he stood for and how we all could walk more closely along the path he helped build.
National Cheese Lover's Day – January 20th
We like to try to whip our diets into shape the day after New Years', but we couldn't resist including National Cheese Lover's Day on our list. We love cheese here at Arbor Springs, and we find it hard to pass up any excuse to celebrate this delightful dairy product. Say Cheese!
National Compliment Day – January 24th
Especially with all that is going on in the world; sometimes we can forget the little things in life – like the small kindnesses that can brighten the day of our neighbors. So today, give someone you know a compliment. It can be big, or it can be small (sometimes small is the best!), but just let someone you know, know just how great they really are. A little compliment can go a long way.
National Puzzle Day – January 29th
We love exercising our minds, and puzzles are one of the best ways to do this! Stay sharp and work out your brain with some of your favorite puzzles today. Whether it's crosswords, sudoku, bingo, card games, or anything else, it's all good for your memory!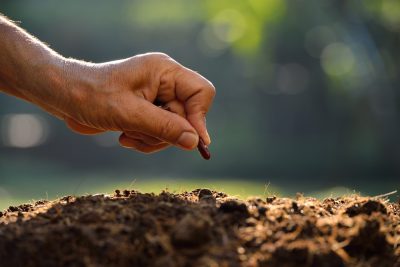 While we strive every day to support our community, we know that the best thing at the moment is for everyone to be as safe and as cautious as possible. During this time, we encourage you to seek out and contribute to an active support group. Often it's best to just give it a try, and see how it goes. Folks are often surprised by how much their ideas and their presence are beneficial to others. Helping others can be a wonderful remedy for the helplessness and loneliness we ourselves may feel.
Below is some information about how you can find the help and community you need while respecting the COVID-19 safety concerns.
Hopefully, these tips can help your loved one and you succeed in maintaining your resolutions.
Some Important Montessori Education!
We hope you can join us for our Winter Caregiver Education Series beginning in January! Please see the details below for more information and to register.
If you have any questions, reach out to Megan Pedersen at mepedersen@alz.org or Megan Benzing at mrbenzing@alz.org. Please stay tuned as there will be an education series for those living with dementia in March –
Alzheimer's Association Caregiver Education – Join us for our upcoming virtual winter program series featuring:
Living With Alzheimer's For Caregivers: This is a series of education programs that provide answers to the questions that arise in the early, middle, and late stages of the disease. Hear from those directly affected and learn what you need to know, what you need to plan for, and what you can do at each point along the way:
Early Stage – Wednesday, January 12th from 3:30 – 5:00 pm
Middle Stage – Wednesday, February 9th from 3:30 – 5:00 pm
Late Stage – Wednesday, February 16th from 3:30 – 5:00 pm
Legal and Financial: This is an interactive program where you will have a chance to learn about important legal and financial issues to consider, how to put plans in place, and how to access legal and financial resources near you | Wednesday, January 19th from 3:30 – 5:00 pm
New Advancements in Alzheimer's Treatment: Learn about aducanumab or AduhelmTM, the new treatment approved by the FDA, who may benefit and steps for access | Wednesday, January 26th from 3:30 – 4.30 pm
All programs will be presented via Zoom. To register, please call 800-272-3900 or visit our Iowa Chapter Programs Event Calendar to register.
COVID – 19: REMEMBER TO STAY SAFE
We know this time is difficult.
We are all in this together…and we are here for you!
Please call the facility directly at 515-223-1135 with questions or concerns.
WASH YOUR HANDS AND LIMIT CONTACT PLEASE!
Happy Birthday! Let's Celebrate Together!
Shirley S. – January 27th
It has been quite a year and a lot has happened. So from all of us to all of you…
Happy New Year!
Be well and prosper in the new year!
The guidelines on this page and in this newsletter are in no way all-encompassing and should not be adhered to if medical professionals or staff members inform you otherwise. We are learning more about COVID-19 every day, so be sure to stay informed at: https://www.cdc.gov/coronavirus