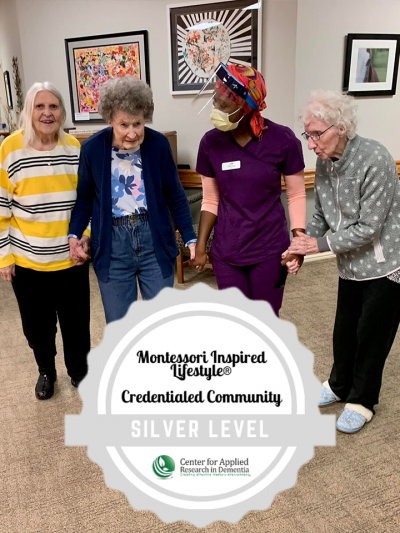 Our July was full of fantastic summer vibes, so many exciting outings, and beautiful flowers! We were lucky enough to take trips to Blank Park Zoo and see our favorite animals. And once again, visit the beautiful Greater Des Moines Botanical Garden!
But we didn't have to go all that way to experience some beautiful foliage. The Flower Ladies helped decorate our wonderful community! Thank you so much to them and everyone involved in making Arbor Spring just a little more inviting.
And as always, we worked hard every day to engage with our community and enjoy our Montessori activities. It's so fun doing meaningful activities and joining in with everyone to have a good time. And at the end of the day, we love soaking up the sun outside with our friends and family. Looking forward to more great times in August!
Happy Birthday to Our Residents!
| | |
| --- | --- |
| Walt – August 3rd | Jeannie – August 11th |
| Sharon – August 5th | Arlan – August 12th |
| Ken – August 9th | Tim – August 17th |
| | |
| --- | --- |
| Stella O. – August 1st | Nyima – August 18th |
| Mickenzie – August 5th | Eva – August 18th |
| Steve – August 10th | Silvia – August 25th |
| Veronica – August 12th | Enisa – August 30th |
| Scott – August 16th |   |
"In summer, the song sings itself."
– William Carlos Williams
Adopt A New Friend
We foster cats through the Hope Animal Rescue.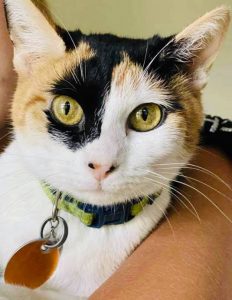 We got a lot of great activities in store for you this August. So be sure to look and plan on getting outside to enjoy the summer sun. It'll be gone before you know it. Check back as there are always changes, but below are some activities to get truly excited about!
Resident Engagement Highlights:
Sip & Paint in the Café
Watermelon Social in Maple Courtyard
Cookie Crumb Cart in Neighborhoods
Scenic Drive Around Des Moines
Kool-Aid Tour in the Café
Sing Along in Neighborhoods
Guided Meditation in the Café
Bill Connett Performance
Movie 'Night' in the Café
Golfing in Maple
Picnic at Brookview Park
We are grateful for Tom our wonderful volunteer. He dedicates many hours of his own time to bring joy to our residents. Two of Tom's own children have been diagnosed with early onset Alzheimer's Disease. Giving back helps him find balance in his own life. Be sure to say hi to him when you see him in the neighborhoods!
THANK YOU, TOM!