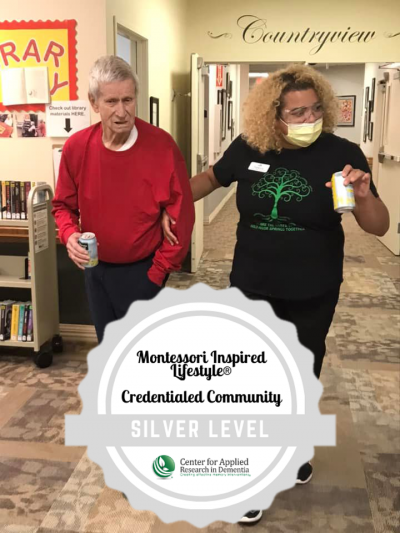 Well, summer is winding down, but we've still got a month to go!  We did have some welcomed rain as the season comes to a close, though. And our gardens loved the weather even more than we did…especially our tomatoes, cucumbers, and peppers.
We've also been keeping cool by bringing our Lemonade Stand indoors and by chilling with some furry friends. We were extra delighted to play with Mia this month, overjoyed to welcome Bea to her new furever home here at Arbor, and we even rescued a little rabbit friend. Check out the photos of these cute furballs throughout the newsletter.
While we are getting ready for the fall, summer isn't over quite yet. So please remember to mind the weather. Always have the appropriate clothes and items needed for the heat or the cold, depending…or both, given how weird our weather can get.
Happy Birthday to Our Residents!
| | |
| --- | --- |
| Tom W. – September 8th | Eldon – September 30th |
| Scott – September 11th | |
| | |
| --- | --- |
| Lucretia – September 3rd | Charlotte – September 19th |
| Marvin – September 6th | Astrid – September 21th |
| Flo – September 15th | Feliza – September 21th |
| Janely – September 17th | Joyce – September 27th |
| Evelyn – September 17th |   |
| | |
| --- | --- |
| Dzenana (6 yrs) Sept 1st | Grace (4 yrs) Sept 20th |
| Nyima (2 yrs) Sept 2nd  | Jen B. (2 yrs) Sept 24th |
| George (1 yr) Sept 13th  | Martin (3 yrs) Sept 24th |
| Felecia (1 yr) Sept 14th  | Jennifer P. (3 yrs) Sept 26th |
| Facia (2 yrs) Sept 15th | Lisa (1 yr) Sept 30th |
"September tries its best to have us forget summer."
– Bernard Williams
Adopt A New Friend
We foster cats through the Hope Animal Rescue.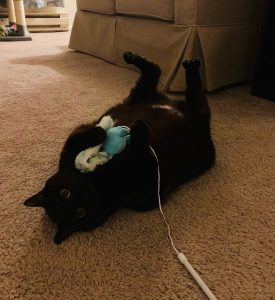 One more month of Summer! And there is still so much left to do, and we always find the best ways to have fun at our community! So be sure to stay tuned for all kinds of activities this month. We're going to have a blast together…like we always do!
Resident Engagement Highlights:
Music & Massage in Maple
Collage Making in the Café
Nature Walk on Brookview Trail
Piano Music in Aspen
Fall Craft in Aspen/Birch
Fall Craft in Dogwood/Evergreen
Scenic Drive
Piano Music in Evergreen
Baking Pumpkin Bars in the Café
Football Tailgate in the Café
Reminisce with Betsy from the West Des Moines Public Library
We put new whiteboards in each neighborhood for the benefit of residents, family, and staff.
We made this upgrade so that everyone can see meal times, menu, activities, weather etc.! CNAs can work together with residents to organize their neighborhood each day.
WE'RE IN THIS TOGETHER!