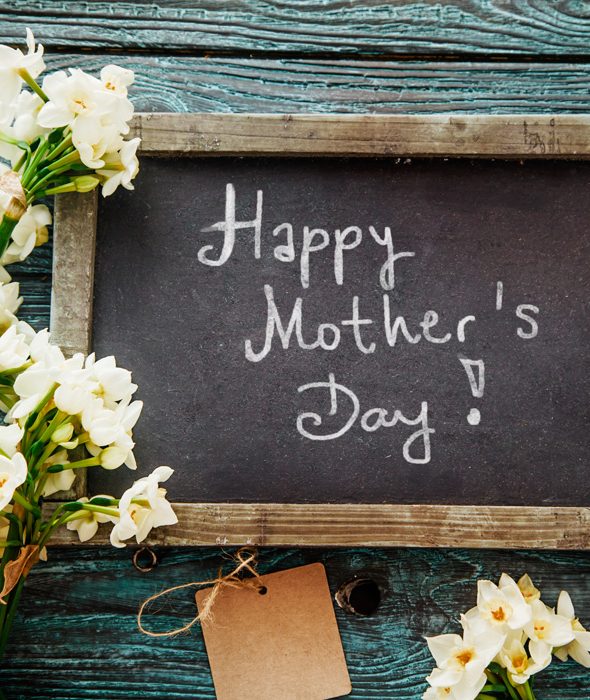 Happy Mother's Day to all The Moms!
We were pretty busy in April! We also continued to be safe and take necessary precautions as we adjust to our new normal. But this month we were able to have a lot of fun as well!
We kicked things off right with an excellent "Goofy Dress Up" day for April Fools' Day. Our community members really got into it and enjoyed a little friendly competition with our Best Dressed award. Those shenanigans were difficult to top, but we did have quite a "bunny" time with our belated Easter celebration too.
Looking forward to this month, we want to take a moment to honor the memory of all those who made the ultimate sacrifice in the line of duty. This Memorial Day, we commemorate everyone who gave their lives, especially those we knew. So while today is often about BBQs and being with family, remember to be sensitive and respectful of this solemn celebration.
"Life doesn't come with a manual, it comes with a mother."
– Unknown
Adopt A New Friend
We foster cats through the Hope Animal Rescue.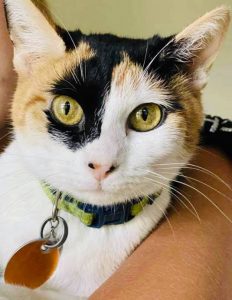 A Tasty Treat for Cinco de Mayo!

While nachos were originally created in Mexico, they aren't necessarily the most traditional Mexican food.
But for Cinco de Mayo, these are probably the simplest and most tasty way to celebrate:
Get a baking pan or glass dish. (we use a large Pyrex)
Grab your favorite tortilla chips.
Add shredded cheese on top. (a nice blend is excellent!)
Chop up and add any veggies on top that will go in the oven. (onions, peppers, etc.)
Add any meat you want. Cooking this beforehand is best, such as chicken in a crockpot. This way, it is easily shredded to place over the nachos.
Cook the nachos until the cheese melts. This will depend on your oven and the temperature at which you decide to cook the nachos.
Add any veggies or toppings that are best not cooked. (tomatoes, cilantro)
Enjoy!
As we have a little more freedom, we have been so fortunate to have some extra fun with our therapy team. This month we played some of the usual games we all enjoy, but we also had a fantastic time with our oversized boxing gloves. So much fun! We also loved making our DIY Green Houses! All in all, we were pretty busy. Be sure to stay tuned and keep updated with what we are doing as we slowly adjust to new schedules while remembering to stay safe.
Some Ways We Stay Active and Engaged:
Flower Gardening: Hanging baskets with annuals, we dead-head and water.
1:1 Activities
Gardening
Singing & Dancing
Reading
Music
Margaritas on the patio
Restorative Therapy
Baking
Reading & Writing Letters
Manicures, Makeovers, & Hairstyling: The Barber / Beauty Shop is open again!
Baking Club
Residents Taking Care of the Babies in Evergreen & Birch
And as always, we are having great conversations together!
Physical Therapy, Occupational Therapy, and Speech Therapy are also still taking place. Please ask a staff member if you have any questions regarding this.

What's Going On This Month
There are some pretty big holidays in April that we will be celebrating. We mentioned Memorial Day, but we can't forget that other super important day this month….Mother's Day! You can read more about these special ladies below, but we thought we'd given them a special shout-out…given how much we love and support all of our mothers, grandmothers, great grandmothers, and even future moms. Here's to you!
Cinco de Mayo – May 5th
This holiday celebrates a historic victory for the Mexican army against the French during the Second Franco-Mexican War. As the holiday gained popularity in America, it became more of a celebration of our neighbor to the South. Take today to learn a bit about authentic Mexican culture and its vibrant history.
National Nurses Day – May 6th
As with all of the commemorations recognizing our health care workers, this year's National Nurses Day is especially important. We'd like to invite you to join us in thanking our wonderful nurses who help us every day to stay healthy and safe. We don't know where we would be without them!
Mother's Day – May 9th
Today we honor all of those wonderful mothers out there. We are all about family here and love to celebrate all the moms living at Arbor Springs with us and those who are a part of our extended family. Today is for you, all you mamas out there!
National Clean Your Room Day – May 10th
Spring cleaning continues! Keeping your room clean can be the first step in maintaining a positive space and mental well-being. Make sure to read below on how you can add some Montessori techniques to your cleaning.
Memorial Day – May 31st
This solemn day reminds us of the sacrifices of those who gave their lives for higher ideals and purposes. Many of us know someone who made the ultimate sacrifice, and we all memorialize these heroes differently. But whatever you do, take today to reflect on those who shaped the world in this immensely sacred way.
National Mental Health Month
Over this bizarre and surreal year, there has been a renewed conversation around mental health. It is essential as we begin our new normal to remember that mental health is an integral part of returning to a healthy and happy lifestyle after COVID-19. Use this month to reflect on your own mental health and well-being. And don't be afraid to ask for help if you need it.
National Meditation Month
We are all about mindfulness. There are so many ways to meditate it can often seem overwhelming. But, all you really have to do is take some time to breathe. While breathing, if you can focus on your breath and let the world around you fade to the background just for a few seconds…that's your first step toward meditation.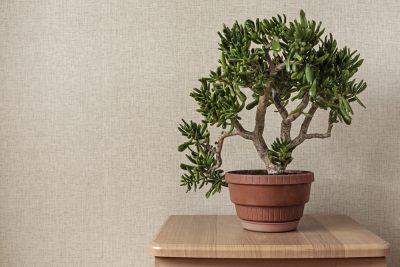 While we strive every day to support our community, we know that the best thing at the moment is for everyone to be as safe and as cautious as possible. During this time, we encourage you to seek out and contribute to an active support group. Often it's best to just give it a try, and see how it goes. Folks are often surprised by how much their ideas and their presence are beneficial to others. Helping others can be a wonderful remedy for the helplessness and loneliness we ourselves may feel.
Below is some information about how you can find the help and community you need while respecting the COVID-19 safety concerns.
Hopefully, these tips can help your loved one and you succeed in maintaining your resolutions.
Cleaning up with Montessori!
This month brings us National Clean Your Room Day. Also, just because we are past the first day of spring doesn't mean you can't keep up the spring cleaning!
So, while cleaning can seem daunting, using a little Montessori can make things a little bit easier. We try to add Montessori to everything we do here at Arbor Springs. But with cleaning, it is not much of a stretch. Working with the world around you, organizing, and helping each other out are core fundamentals of the Montessori Method.
So while we are still in the spring mindset, let's get to some sprucing! Here are some ways to add Montessori to the mix when you're cleaning up.
Break your cleaning into smaller tasks – depending on what you have to do, take things one step at a time. Make each small task achievable.
Get colored bins or stickers to help organize – adding color can help with organization and strengthen the cognitive connection to objects. This can be great for the brain and is an excellent Montessori strategy.
Focus on creating a good environment and less on cleaning – cleaning up can be a bore. Try not to think of it as cleaning or tidying up. It doesn't always have to be a chore. Focus on making your room and your environment "yours".
Have a friend help – working together and communicating is a vital part of the Montessori Method. We love when we have the chance to talk through our activity while helping each other out.
COVID – 19: REMEMBER TO STAY SAFE
We know this time is difficult.
We are all in this together…and we are here for you!
Please call the facility directly at 515-223-1135 with questions or concerns.
WASH YOUR HANDS AND LIMIT CONTACT PLEASE!
Happy Birthday! Let's Celebrate Together!
We are all adapting to how COVID-19 has affected and changed our lives. Given the significant impact this time has had, it is essential to remember that for the next few months to…
Have Patience
While it can be difficult…things are getting better.
The guidelines on this page and in this newsletter are in no way all-encompassing and should not be adhered to if medical professionals or staff members inform you otherwise. We are learning more about COVID-19 every day, so be sure to stay informed at: https://www.cdc.gov/coronavirus