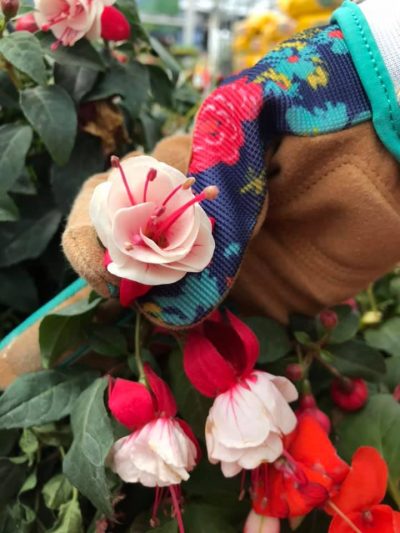 Commemorating Alzheimer's and Brain Awareness Month!
What a wonderful May! We had an especially great time celebrating Mother's Day with all of our lovely decorations and all of our lovely ladies!
But that wasn't all we did. There was a lot of cooking and coming together for good food and good times. This month we were able to do some more outings as well! We especially loved our shopping trip for some beautiful flowers at Lowe's in West Des Moines. A perfect start to some sunnier times!
June is Alzheimer's and Brain Awareness Month. A large part of our newsletter this month is dedicated to this commemoration because it is so important! We are involved in battling Alzheimer's and dementia every day, but this month is special because it calls on all of us to join together for everyone's future. Read on to learn more about how you can make a difference this year.
"Grow old along with me! The best is yet to be."
– Robert Browning
Adopt A New Friend
We foster cats through the Hope Animal Rescue.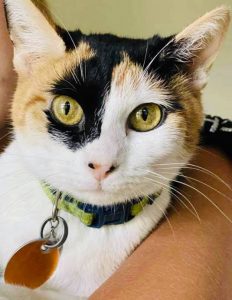 Don't Know What To Get for Father's Day?

Are you excited for Father's Day here at Arbor Springs?! But what if you haven't figured out what to get or are just looking for that extra special something? Well, we've got your back!!
Get vaccinated if you haven't! – This is probably the best thing you can do. If you haven't yet, do it for your loved ones, especially for your dad!
Crosswords or picture books – These are great ways to pass the time and are excellent for those with memory issues.
Family photo album – Want a more thoughtful gift for your father? What could be better than a family photo album!?
Colorful and fun wall calendar – What a great way to help your pops keep organized than with a nice bright calendar.
New socks, a new hat, some new useful clothes – Dad can always use some new duds. Get something simple, functional, and fun!
Things are constantly and rapidly changing. We are still not fully back to our usual activities, but it is so important to continue to stay active and engaged. Also, keep informed by checking in with how our activities are changing and what is coming up next. We love that we are able to do more this month, but it is still so important to take it slow.
Some Ways We Stay Active and Engaged:
Flower Gardening: Hanging baskets with annuals, we dead-head and water.
1:1 Activities
Gardening
Singing & Dancing
Reading
Music
Margaritas on the patio
Restorative Therapy
Baking
Reading & Writing Letters
Manicures, Makeovers, & Hairstyling: The Barber / Beauty Shop is open again!
Baking Club
Residents Taking Care of the Babies in Evergreen & Birch
And as always, we are having great conversations together!
Physical Therapy, Occupational Therapy, and Speech Therapy are also still taking place. Please ask a staff member if you have any questions regarding this.

What's Going On This Month
As I mentioned above, our main focus this month is on commemorating Alzheimer's and Brain Awareness Month and the fight against Alzheimer's and dementia. While this is of the utmost importance, we are definitely still going to have some fun! And don't worry dads…we definitely haven't forgotten you. So get ready for some stretching, celebrating, and even our favorite game! Enjoy your June!
National Cancer Survivors Day – June 6th
Unfortunately, we deal with many illnesses at Arbor Springs. And while they can bring sadness, they can also bring triumph. These struggles make us stronger and bring us closer together. Today, celebrate those who fought and survived their struggle with cancer. In fact, celebrate anyone you know who has been affected by this devastating disease. Community is so important when faced with obstacles like this!
Juneteenth – June 19th
Our country had a very open discussion about race and freedom last year. And while it continues, it is important to learn more about and embrace everything that entails. Juneteenth celebrates African American freedom as well as encouraging and acknowledging the deep history around this. On this day, think about how you could do more to learn more.
Father's Day – June 20th
The moms had their day last month, now it's pop's turn! We look forward to celebrating this wonderful day with all our dads here at Arbor Springs and in our larger community. Father's Day is a special time where we get to appreciate those men in our lives that truly influenced who we are and how we see the world.
Longest Day – June 20th
This day typifies the fight against Alzheimer's we recognize all month. Last year, we had to significantly limit our embrace and commitment to this day. Now that things are changing, let's do a little extra. Take a look below to see how you can help out this year!
International Yoga Day – June 21st
Okay, we know that stretching, bending, contorting, and otherwise uncomfortably positioning yourself for long periods of time is not everyone's go-to activity. But even simple yoga and yogic practices are excellent for your physical and mental health. On this International Yoga Day, try something simple. We recommend Child's Pose!
National Bingo Day – June 27th
So yoga is fun and all, but let's be honest…Bingo's what it's all about! We don't really need a national day to celebrate this fantastic game and Arbor pastime, but we'd be remiss in not mentioning it. ☺
Alzheimer's and Brain Awareness Month
This is a very special month for us here at Arbor Springs. Our passion, love, and commitment to those suffering from Alzheimer's and dementia is what brought many of us to this community. Our common fight against these barriers is what binds us and makes our community strong. Remember this all month long, as we all do our part!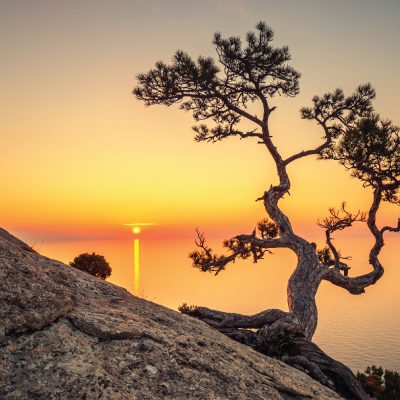 While we strive every day to support our community, we know that the best thing at the moment is for everyone to be as safe and as cautious as possible. During this time, we encourage you to seek out and contribute to an active support group. Often it's best to just give it a try, and see how it goes. Folks are often surprised by how much their ideas and their presence are beneficial to others. Helping others can be a wonderful remedy for the helplessness and loneliness we ourselves may feel.
Below is some information about how you can find the help and community you need while respecting the COVID-19 safety concerns.
Hopefully, these tips can help your loved one and you succeed in maintaining your resolutions.
The Longest Day…How You Can Help!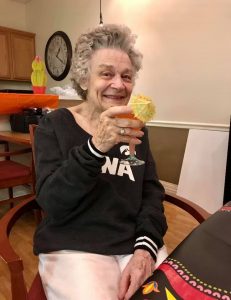 June brings with it Alzheimer's and Brain Awareness Month, as well as the Longest Day, a day aimed at bringing about awareness of Alzheimer's and dementia. Needless to say, this day and this month is very important to us. We all understand the devastating impact Alzheimer's and dementia has, as well as the power and beauty of our commitment to fight it. Our staff, community, and you are all essential elements in this fight.
That's why each year we like to reaffirm our commitment to you and your loved ones during this month. This year is especially important as the pandemic limited what we could do for this celebration in 2020. But there is a lot we and you can do to make up for this lost time. Here is a small list of things to do for Alzheimer's and Brain Awareness Month…
Turn Facebook purple – Show your support by making your Facebook profile picture purple.
Share with the hashtag #ENDALZ – On Facebook and other social media, share your stories with the hashtag #ENDALZ.
Wear your purple – Not the social media type? Now that we can go outside a bit more, make sure to wear your purple shirt!
Donate – It's been a rough year financially, but if you can, and you feel you want to, donate to this important cause. You can do so through the official Alzheimer's Association Website.
Volunteer or become an advocate – Visit the Alzheimer's Association website to figure out how you can join the cause with your time and effort.
COVID – 19: REMEMBER TO STAY SAFE
We know this time is difficult.
We are all in this together…and we are here for you!
Please call the facility directly at 515-223-1135 with questions or concerns.
WASH YOUR HANDS AND LIMIT CONTACT PLEASE!
Happy Birthday! Let's Celebrate Together!
This month commemorates Alzheimer's and Brain Awareness Month. While this can be a solemn time for reflection and compassion, it is also a time of embrace and community. We encourage everyone to…
Do Their Part!
Be part of the change!
The guidelines on this page and in this newsletter are in no way all-encompassing and should not be adhered to if medical professionals or staff members inform you otherwise. We are learning more about COVID-19 every day, so be sure to stay informed at: https://www.cdc.gov/coronavirus