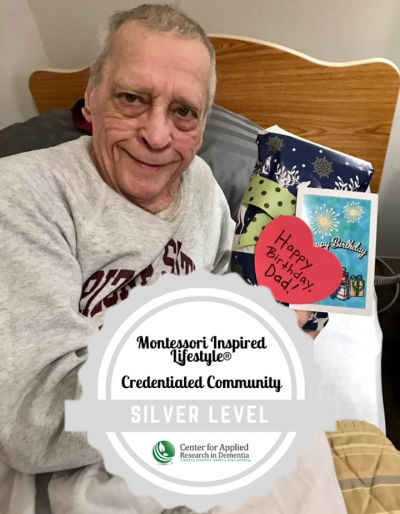 With the new month, comes a new season. We look forward to spring and the weather warming up. Thank you to everyone for being so thoughtful and helpful this past month. You all create such a positive impact on our community.
This March, we look forward to many fun activities and focusing on engaging with our surroundings and each other. Spring is a time of new beginnings and fresh starts. It is a great opportunity not only to set new goals but create a new environment that makes striving for those goals more accessible.
We also have some new faces here at Arbor. Read on below to learn more about and welcome Linda Petersen, our new Human Resources Director, and Scott Burkeybile, our new MDS Coordinator/ADON. We are so happy to have you and welcome you to the community!
Happy Birthday! Let's Celebrate Together!
| | |
| --- | --- |
| Jim S.- March 2nd | Martha – March 17th |
| Donald – March 12th | David – March 24th |
| Ann L. – March 14th | Kay – March 26th |
| | |
Happy Birthday! Let's Celebrate Together!
| | |
| --- | --- |
| Agnes – March 3rd | Mica – March 10th |
| Heather – March 3rd  | Linda P. – March 16th |
| Otis – March 3rd | Lisa O. – March 18th |
| Sam – March 5th | Carpenter – March 23rd |
| Darci – March 6th | Leachin – March 29th |
| Kayla – March 8th | |
"Spring is nature's way of saying, 'Let's party!'"
– Robin Williams
Adopt A New Friend
We foster cats through the Hope Animal Rescue.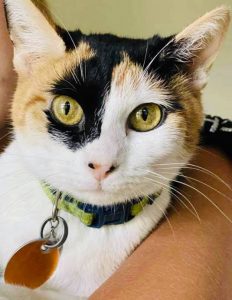 Meet Our New Team Members!
We would love to extend a very warm welcome to two brand new members of the Arbor Springs team! First, let's warmly welcome Linda Petersen and Scott Burkeybile! They were both kind enough to give us a little background about themselves, so we could get to know them a little better: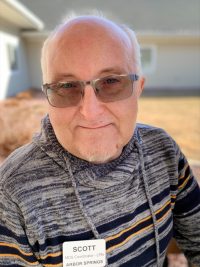 Scott is the new Assistant Director of Nursing. He grew up in a rural area where he played the role of caregiver for the elderly neighbors. He began as a CNA in 1990 and worked as a medication aide and ward clerk while in nursing school at Mercy. When asked about starting at Arbor Springs, he said, "I do feel like Arbor is the perfect place for me! My first day at Arbor was amazing; as I toured, the staff was welcoming with a smile. On the second day, the staff welcomed me with my name; of course, I only remembered a few of their names. I knew then I would fit in.". Scott enjoys vacations with his family and partner, crocheting, and watching movies. Scott is caring and devoted both to his job as well as friends and family.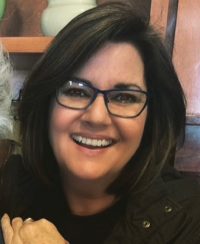 Linda is our new Human Resources Director. She has been working in Human Resources for about 20 years now. She was also a stay-at-home Mom for over 20 years with three sons and one daughter. She now has three grandsons and one granddaughter that own her heart! She truly loves helping people with issues that arise and as they grow throughout their lives. She feels that "working at a job that also includes being around elderly residents all day is just a huge benefit. I love interacting with the residents, and nothing makes me feel better than to make them happy. Just small things, like listening to a story or giving a hug and watching residents light up, completely makes my day!".
Thank you, Linda and Scott. We are glad you are here.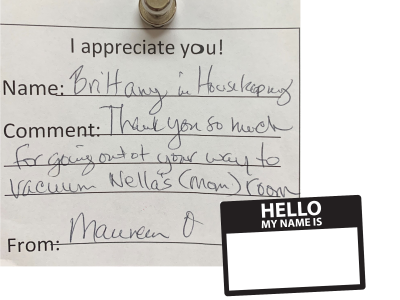 For visitors and families: Thank you for always asking how you can help. Here are some ideas:
Wear a nametag at all times –As a community, we want everyone in the building to wear a nametag, say hello to each person we encounter and call them by their first name. As an example: "Hello, Otis. Good to see you.
Disposable nametags are available in the front entry, and at the reception desk – Nametags are a cognitive ramp for everyone, including those living with dementia. Write large and clearly for the most benefit.
Consider leaving a compliment or thank you for staff with a "Staff Shout-Out" on the front bulletin board – The form and pens are provided. Arbor Springs would like to extend a shout-out to Kim L. for blazing the trail on this! She began doing these for the staff in her Mom's neighborhood last year, and it makes a difference. Give positive feedback on the things you appreciate.
Spring has sprung…or at least it will have on March 20th. Spring is the perfect time to try something new either in your daily routine or just once in a while. Take this Spring as an opportunity to seize the day! Let's "spring" into action and try something new this month.
Resident Engagement Highlights:
Tailgating in the Café
Window Decorating
Potting Herbs with Botanical Garden
Walk & Roll to Sweetwaters
Oscars Watch Party
Arbor Cinema
March Madness Bracket Building
Spring Portraits in the Café
Blank Park Zoo Program
Music & Massage with Jeanne
Piano Music with Helene
Peanut Butter Platters in the Café

The Montessori Focus is to help staff and residents work on activities of daily living together. Residents thrive when able to assist in caring for themselves and others.