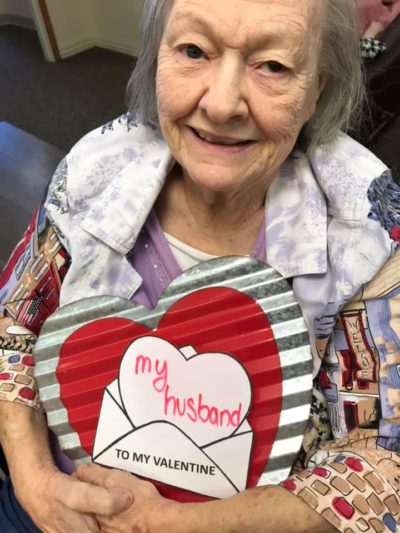 Nothing but love at Arbor Springs!
Thank you all for a wonderful February! Our Valentine's Day celebrations were so much fun! The Sweetheart Luncheon and Potluck were both full of love and tasty food. Our Physician's Forum was also extremely informative and helpful. Dr. Angel taught us a lot and shared great information. We hope to do this quarterly, so stay tuned for the next one. I hope you all had a chance to check out our special recipe last month for Ron's Homemade Spaghetti Sauce! If not, find it on our website, it's worth it! This month, we have a lot of fun in store. Mostly, we are excited about St. Patrick's Day! Remember to wear your green and join the celebration. The first day of spring is this month as well, and it is an excellent opportunity to do some spring cleaning! Keep reading to learn more about how you can spruce up and have a great start to spring. And please remember – Daylight Savings is March 8th. Plan ahead, get enough sleep, and be careful. The time change can be disorienting. Happy spring and see you throughout this month!
"Spring is nature's way of saying, 'Let's party!'"
– Robin Williams
Adopt A New Friend
We've got some furry felines looking for a new family and loving home…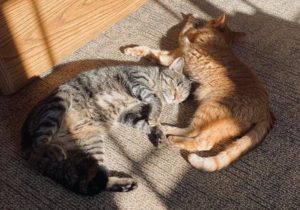 Contact our Administrator for more information.
Have a Blast this St. Paddy's Day!
Here are some great ways to have fun and celebrate St. Patrick's Day.
Wear your GREEN! –

Make sure to wear this festive color on the 17th.

Eat traditional food –

Some yummy options are mashed potatoes, corned beef and cabbage, bacon, and stew.

Make some not so traditional food –

You can also enjoy festive treats like green cupcakes, green beans, a fun green salad and maybe just some green jello.

Play some Irish music –

a few of my favorites are The Dubliners and Celtic Woman, and for more contemporary sounding artists Van Morrison and U2 are great.

Watch a St. Paddy's Day Parade on TV!

Put up St. Patrick's Day decorations! –

Shamrocks and rainbows are a fun and simple start!
Check out these Special Events this Month!
Blaine's Birthday!
Web 3/4 | 3:00p
Music & Massage w/ Jean Blum
Thurs 3/5 | 2:30p
Interactive Piano Show w/ Helene Viall
Tues 3/10 | 2:30p
Tour for Valley High Vocations Class
Wed 3/11 | 1:30p
Tropical Happy Hour w/ Bernice on keyboard!
Wed 3/11 | 2:30p
Art Therapy w/ Elena Lamaak
Tues 3/17 | 10:30a
Bill Connet's Guitar Performance
Tues 3/17 | 2:30p
Blank Park Zoo Visit Wed 3/18 | 2:30p
Toddler Time Fri 3/20 | 10:30a
Hope Church Worship Service
Sat 3/21 | 10:00a
Current Events Over Coffee
Mon 3/23 | 9:30a
Hymn Sing w/ James Mead
Wed 3/25 | 2:45p
Be Sure Not to Miss These Weekly Events
Fun and Fit!
Tuesday 3/3 & Every Thursday Starting 3/12 | 2:00p – Come stay fit and have some fun!
Barber & Beauty Shop Appointments
Every Thursday – Get a great new look or just a trim.
Baking Club with Valley HS Seniors
Every Friday | 9:45a – These caring students will be joining us for Baking/Cooking Club in the New Year!
St. Francis Brings Communion
Every Sunday | 9:00a – A minister from St. Francis of Assisi arrives around 9a to offer communion and/or prayer together with each Catholic resident. If you aren't sure if your loved one is listed, please email Ashley at
a.tape@arborsprings.org
.
Sunday Devotions
Every Sunday | 11:00a – Come worship with us.
Manicures in the Beauty Shop
Every Sunday | 2:30p – Treat yourself!
Celebrate the Month With Us!
International Women's Day – Mar. 8th
This day is recognized around the world and celebrates women's struggle, history, and activism. Take the day to appreciate the wonderful women in your life!
Registered Dietitian Day – Mar. 11th
We all need help with what we eat to stay healthy. Registered Dietitians are experts at understanding our nutrition. They have your best health in mind, so trust in them – even if their recommendations aren't the tastiest!
National Pi Day – Mar. 14th
Today commemorates the mathematical constant denoted by π. Celebrate by doing some math problems! Although the spelling is different, many folks still choose to celebrate with a nice piece of "pie".
St. Patrick's Day – Mar. 17th
A celebration of the foremost patron saint of Ireland, Saint Patrick. This holiday embraces Irish culture and has become a unique celebration in America, given our vibrant Irish population. Often the holiday is celebrated with traditional food, parades, and music.
Certified Nurses Day – Mar. 19th
Where would we be without nurses to take care of us? A job that often goes without a thank you, take today to remind yourself how important nurses are, and be sure to be extra thankful to those who care for you.
First day of spring – Mar. 19th
Get ready for the spring equinox and (hopefully) some warmer weather! Time to do some cleaning and start anew with the season of fresh beginnings.
Diabetes Alert Day – Mar. 24th
Understanding diabetes and your risk is essential to good health. You can never be too healthy or too educated about the dangers and effects of this disease. If you or someone you know suffers from diabetes, there are many ways to show support.
National Crafting Month
Talk with a staff member about how you can celebrate with some crafting. It's a great way to exercise your brain!
Women's History Month
Learn more about women from across the world and history, such as Queen Elizabeth I, author and civil rights activist Maya Angelou, and physicist and scientist Marie Curie.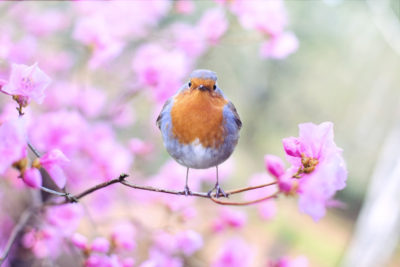 Spring (Cleaning) is in the air! Organization is great for the brain, and a little tidying up can make life easier for everyone. We always want our community members to stay engaged and invested in their environment.
Simply cleaning a little bit can be very good for the mind and it is important for your health. There are plenty of ways to do spring cleaning, so ask staff members and your loved ones to help you make your space a little more relaxing. Here are some steps to help anyone get started –
Make a plan! Figure out what needs to be done. What are three simple things that you would most like to accomplish?
Identify ways to improve the space. Health needs can change over the year. Make any adjustments to your space that are required by your current ability and health.
Clean up the clutter. Just tidying up a little can make a world of difference. Get rid of unnecessary items, and small bits that you forgot were around.
Get rid of unnecessary things. Older clothes and belongings you no longer use can go! Cutting down on items you don't wear or need anymore is a great way to do spring tidying.
Once you get rid of a few things, look at what can be replaced. Clothes and other items go through a lot of wear and tear, especially if they are worn or used almost every day. If it's getting too old, get a new one.
Get some flowers! Arrange them together with whoever is helping you.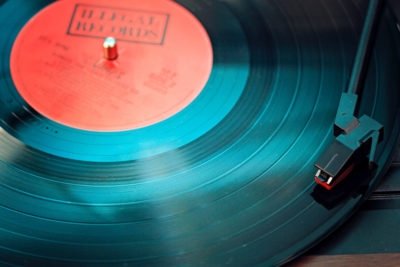 This month we would like to continue sharing great ways to keep your mind sharp. There is so much more than just games you can play! Everyday activities can be great for strengthening memory. Many things you already do are fantastic for your brain, and others only require a little tweaking…

Try these great memory builders!
Get regular exercise as much as you can. Walking is a great way to start.
Make sure you sleep more and get quality rest. Recharging your mind strengthens it.
Listening to music, audiobooks, podcasts, and the radio is one of the easiest ways to improve memory. Fun Fact:
Recent research also shows that listening to a book is just as good as reading one. So find what works best for you and go for it!
Learning a new language can stretch mind muscles that we don't use every day. Try apps like Duolingo, Memrise, and Busuu to have fun while learning.
Become a green thumb! Gardening and being out in nature nourishes your brain. Interacting with plants and going through the steps that gardening requires helps too.
Get to know someone new. Engaging and socializing are great for strengthening your mind. Get out there and make some friends, connect with old ones, or simply strike up a conversation!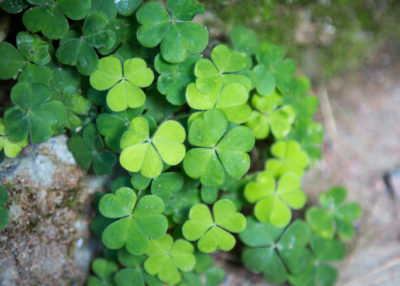 Support Groups are an essential piece of the Alzheimer's and dementia care puzzle. We are happy to offer two support groups. The purpose of these groups is to meet regularly to discuss issues related to your loved one's dementia. They provide education, emotional, and social support.
Arbor Care is a group targeted to the spouses and care partners of those currently residing at Arbor Springs. It is not open to the outside community. Meets Last Thursday of the month | 12p – 1p in  Community Room @ Arbor Springs. (Next Meeting March 26th, 2020)
The Alzheimer's Association Caregiver Support Group meets next door at the Beautiful Savior Lutheran Church. It is open to the public and is facilitated by Sarah Stanisz and Seth Reeves.
Meets 2nd Tuesday of every month | 5:30p (Next Meeting March 10th, 2020)
Feel free to call Sarah @ 515.223.1135 with questions about the group.
Get Organized with Your Care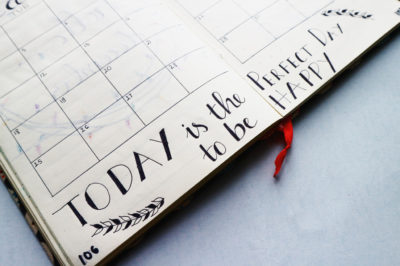 Staying on top of your loved one's care can be difficult. While this is our specialty, it often works best when a family member or loved one is there to help out.
Getting organized is a key way to reduce stress while still making time to be with your loved one. Staying involved is a crucial part of our care as well.
First of all, make sure to keep up to date with our newsletter. It lists events for our residents as well as events geared specifically toward family members. The Physician's Forum is a good example. We hope it will provide valuable education to you, and build relationships that benefit you and your loved one.
Another tip is making a shared calendar for your family and other caregivers outside of Arbor Springs. Add things like support groups and Arbor Springs events you wish to attend. That way, everyone knows when important events are and can join if they want. Working together is always an important part of the holistic care we strive to provide.
Add to Your Calendar for This Month – make sure to be aware of Daylight Savings time. This can be disorienting for those with memory issues. Be sure your loved one gets enough sleep, and please watch their health levels. Even an hour's time change can have effects on your body and mind.
Add to Your Calendar for Each Month – Schedule days to stop by. If you already visit once a week, maybe add an extra day to the month. If you have a hard time visiting regularly, try making a day once a month or once every two weeks to keep. Plan some time to do what your loved one enjoys and if possible, take them outside. Spring is one of the best times to be out in nature!
Just a Friendly Reminder!
At our community we have restrictions on photography of the residents, we wanted to highlight a few key points regarding resident photography. Not all residents have photograph and/or social media releases. If you are the responsible party for a specific resident, then you may photograph or record your resident. However, you must ensure that no other resident, and no identifiable information about another resident, is in the frame.
We receive many visitors at Arbor Springs. It isn't possible for Arbor Springs' staff to recognize and/or know the relationship of every visitor to every resident. Therefore, staff reserves the right to prevent visitors from taking photographs in order to safeguard any resident's privacy and confidentiality, until the relationship of the visitor to the resident can be verified, and permission is given in writing by the responsible party.
Staff reserves the right to ask to view photographs taken in the facility to ensure that no other residents or identifiable information about other residents is in the frame.
Staff have been given this directive from administration in order to safeguard the privacy and confidentiality of all residents. If you are asked to stop taking a photograph, or asked to see a photograph you have taken, we ask that you comply with the staff member at the time, and bring any concerns you have about the policy to a member of administration. Staff are simply following the instructions they have been given.
If you are aware of visitors coming to see your loved one, and those visitors have permission to take photographs and/or videos, we ask that you let us know ahead of time.
We understand that some may perceive this policy as strict, given the current social media atmosphere. We hope you understand that protections must be in place for those residents and/or responsible parties who do not wish to have their current residence, physical state, photograph, or video taken or shared.
Thank you for understanding.
Please remember Daylight Savings this year will start at 2:00a on Sunday March, 8th. Remember this can be a stressful time and always reset your clocks!
Happy Birthday! Let's Celebrate Together!