More Than a Game
While we focused on games in our last post, I wanted to talk more about the everyday activities that can also benefit your brain and strengthen memory. Some are easy, while others are more involved, but all offer excellent opportunities to stay mentally fit. 
It is essential to remember that not every solution is going to work for everyone. Nothing is worse than struggling with cognitive issues while having to do something that relies on memory. If the activities in this article aren't working for you or your loved one, take a look at our previous post for some more ideas.
Things You Do Everyday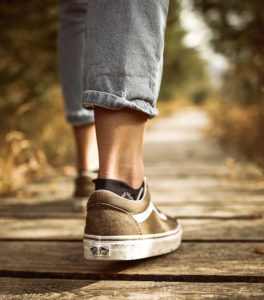 We are always encouraging people to reexamine their everyday routines with a mind to memory. It is easy to work small changes into your daily life. This is a simple way to start if you are unsure or overwhelmed by the idea of adding mental exercises to your daily routine.
Regular exercise is critical! Already exercising—wonderful! If not, start small and build up:
Walk a few times a week, or better yet, once a day.

Lift some light weights (or soup cans).

Do what works for you. Be sure to talk with your doctor before starting, and always make sure that you feel comfortable with whatever you choose.
Make sure you sleep enough and get quality rest when you do. Recharging your mind strengthens it.
Doing everyday tasks backward sounds odd, but it can put a positive strain on your brain, which helps it grow. Thinking about work from different perspectives is a great exercise. Just don't do anything too complicated; start off with something simple.
Adding Some Activities
Research suggests that auditory stimulation, like listening to music, audiobooks, podcasts, and the radio, can be very beneficial.
Music is one of the easiest ways to improve memory. Classical music is excellent for this. Many streaming services and smart speakers have curated playlists, so check them out.
Audiobooks are also a great choice. Many studies reveal that there is little difference between reading and listening to books. These are also often less intimidating.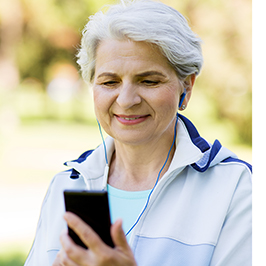 Audible

is a premium subscription-based audiobook service owned by Amazon. It is a little expensive, but it has pretty much every audiobook out there, with top-notch narration.

Scribd

is my favorite, and it is essential for any avid listener. They have a slightly smaller selection, but the recordings are the same as on Audible. The upside is your monthly fee gives you access to their entire audiobook catalog, as well as e-books, pdfs, sheet music, and other fun things to work out your mind. It is definitely worth a look.

Librivox

is a free resource. The quality and selection are sometimes a bit lacking, but this is a good place to start if you are unsure if audiobooks are for you.

Try YouTube and free streaming services as well (like Spotify). Take a moment to check it out!
Listening to the radio, like audiobooks, is healthy for your brain. If you don't have a radio, check out the TuneIn app on your phone, tablet, or computer. You can get local stations as well as stations from around the world. I listen to ones from Alaska! 
Podcasts can also be found on TuneIn as well as Apple Podcast, Google Podcast, and others. Think of a subject or topic that your loved one enjoys, and you can probably find a podcast for them. Just search and start exploring.
Learning a new language can stretch mental muscles that we don't use every day.
Duolingo

is a free app that provides lessons and an engaging learning opportunity. The interface is fun and easy to use.

Memrise

is similar to Duolingo but an equally effective solution for learning a new language.

Busuu

offers much of the same but includes conversations with native speakers, which is pretty helpful. 
Mindfulness exercises are fantastic for strengthening memory. We talk a lot about mindfulness…because it is so important. Not only that, but it is also easy to do. 
Some exercises and practices include: Yoga, Meditation, Tai chi, Qi Gong

There are so many resources online to learn these quickly and easily.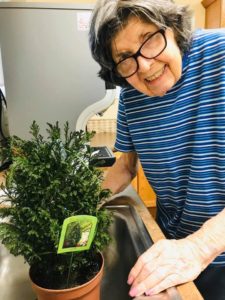 Gardening is helpful because being out in nature nourishes your brain. The same is true for interacting with plants and going through the steps that gardening requires.
Gardening can grow the mind in a wonderful way. If you have space and motivation to start a garden, it can be a relaxing and rewarding hobby. There are also many indoor and automated systems that provide the benefits of gardening with less upkeep and fewer wilted plants.
Zen Gardens can be an excellent alternative to regular gardens. While these don't always have live plants, the steps involved in tending to these wonderfully calming gardens have similarly positive effects.
Things You Can Do Together
It is important to engage with others for many reasons, but improving your memory is a pretty fantastic one. 
While spending time with your loved one, you can slightly modify some of these activities to make them mental strengthening exercises.
Have to walk the dog? Or need to take the kids somewhere? Bring your loved one along!

Have them help you with directions while driving! Use your GPS or printed direction and have them tell you what the next step is.

Let them help you with the shopping. Matching the correct items from a shopping list can be very good for the brain.
Just socializing is also helpful. Talk with your loved one or invite a friend over to visit. You may do this already, but be sure to involve them as much as possible. If you or someone else is doing all the talking, you aren't positively engaging your loved one's mind.
Be Active and Involved!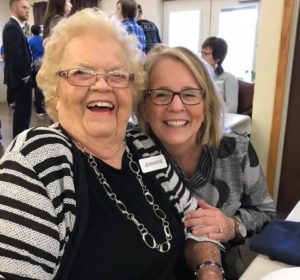 Remember to have your loved one join in anything you feel they can help with, or simply have them tag along. Don't forget this works both ways. Get involved in their activities. Listen to that podcast with them. Help tend to the Zen Garden. If you join them, it will not only help them feel more involved, but will also improve your own memory and connection with them.
Reach out today to ask about more strategies and possible activities for your specific situation. We are always here to help you and your loved one figure out what is best for everyone and how to lead the healthiest life possible.