While we all can see the light at the end of the tunnel, it is so crucial for us to remember that our fight against COVID-19 isn't over. We still have a long way to go and must remain vigilant.
With that said, we are getting closer to returning to a new normal. Especially with the vaccine, we look forward to doing more and seeing more of each other soon. And when we do, it might be hard to get back into a rhythm after such a long time in lockdown. But it is vital to reengage as best we can.
First of all, you can start now by making a plan. We haven't fully lifted our restrictions yet, but now is a great time to start thinking about what you will do when beginning your new normal after COVID-19 restrictions have eased.
As you think about what you will and won't do in the coming months, I've got some helpful dos and don'ts that can hopefully make this whole transition thing a little smoother. And as always, my recommendations keep those dealing with memory loss in front of mind.
When our precautions and restrictions ease…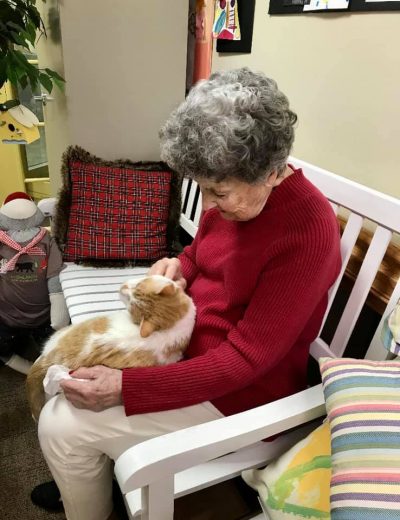 DO find your new normal: In many ways, you will need to figure out how your everyday schedule has changed. You will discover new rhythms and new habits. And don't worry—we are here to help. For those with memory loss, habit and schedule are crucial to mental health and happiness. Be sure to help your loved one achieve and maintain this new schedule, as it may be challenging to figure out.
DO the things you've missed the most: Be sure to treat yourself a little bit and do some of those things that you love but missed out on over the last year. For those who are having memory challenges, remind them of some of the things they used to enjoy doing. Help them reengage with those activities as best as you can. It is so important to attempt to return to familiar routines and activities.
DO be safe: Keep in mind that we must remain cautious; there is still a danger due to COVID-19. Continue to stay informed and talk with us here at Arbor Springs. We have the most up-to-date and essential information about how and when it is safe to ease back into some of those old habits. When returning to these routines, your loved one with memory loss may need help remembering how to do certain activities safely.
DO go outside: It is essential to get out—something we haven't gotten enough of over the last year. It can be hard to get back in the habit, but being outside in the fresh air and sun is important. It's actually very good for your health, both mentally and physically, especially for those dealing with Alzheimer's and dementia.
DO embrace how you have changed: This was a significant life event. It undoubtedly has affected you. Don't be afraid to lean into this. If during our quarantine you started to think about a particular thing you wanted to do but had never done before, go for it! We have all grown and learned new things about ourselves over this unimaginable year. Remember to take those gifts it brought and run with them. If your loved one has memory issues, it's easy to start having conversations about how they feel this time has affected them. You might be surprised what you find out after a few chats.
It is equally vital when our restrictions lift that you…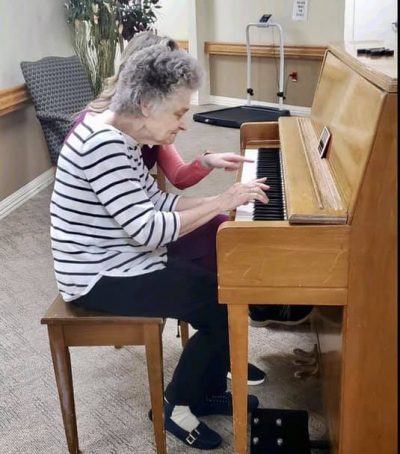 DON'T overdo it: Recognize that you may not bounce back as quickly as you want. The key is to stick with it. Take small bites. When you've been doing something for over a year, changing up that routine can be more challenging than expected. If you are helping a loved one, be sure to touch base with them frequently to make sure they aren't overwhelmed.
DON'T be afraid to ask for help: If you are having trouble adjusting or don't know how to get back to some of the things you've missed out on, talk with us. It's very typical to have a hard time adjusting to transitions this significant, particularly for those with memory loss. But we are here to make it a little easier. Especially if you are assisting a loved one, don't hesitate to ask us or others for help. This transition is a team effort.
DON'T expect others to be where you are: Everyone has a unique and personal experience with COVID-19. Each has our own ways of coping and personal experiences, as well as tragedies. Be respectful of those who are not quite ready. And don't hesitate to speak up if you don't feel quite ready to jump back into things. Similarly, if you are helping a loved one, be patient with them. Remain open and always make sure you communicate.
DON'T be hard on yourself: This has been a trying time. Everyone reacts and adapts differently. If you don't feel like doing any of our above "dos," don't worry about it! We want you to be comfortable and happy. This is your time to understand what you need to make the big adjustment back to a new normal. Be easy on those around you as well, both those you are helping and those who are helping you. We are all in this together.
Whatever you do and don't do, remember that it will be a challenge…
I know that this is a big transition. And while we are all anxiously awaiting it, it is imperative to understand that it is a bit more complicated than just flipping a switch. Hopefully, these simple dos and don'ts can help you make this transition to your new routine with balance and clarity.
Of course, we are always here to help with adapting mentally in the coming months and also with information about changing protocols and precautions. Stay in touch to ensure you are doing everything you can to make the transition as smooth as possible.