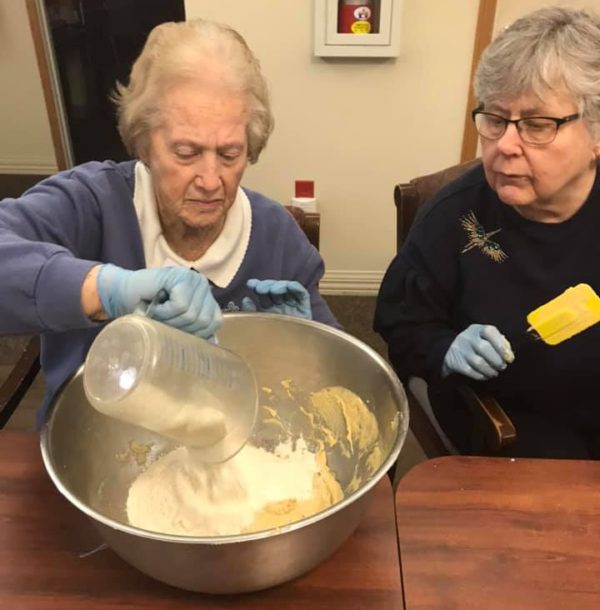 Aspen worked together with Geri to bake cookies for her birthday!
We had a wonderful time in January! It was a great start to the year, and we have done quite a bit. We learned a lot at our More Alike Than Different event celebrating Martin Luther King Jr Day. Making soap with everyone was also a blast! Thank you all for such a fun month. Looking to February, we've got a lot to do in the shortest month of the year. However, remember this year is a leap year! We are lucky to have one extra day to squeeze in everything. Valentine's Day is also this month, so if you are a couple that has been invited to our Couple's Valentine Sweetheart Luncheon, please remember to RSVP! While it is traditionally a day of romance, Valentine's Day is also a time to express all types of compassion, appreciation, and love. Remember to tell people you are close to how much they mean to you. Always remember that even when times are difficult, those who offer their support care deeply about you. They do their best to make sure you have everything you need to stay happy and healthy.
"Remember there's no such thing as a small act of kindness. Every act creates a ripple with no logical end."

-Scott Adams
Adopt A New Friend
We've got some furry felines looking for a new family and loving home…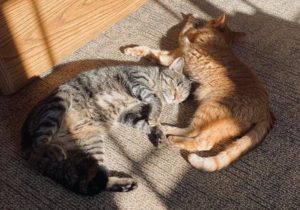 Contact our Administrator for more information.
Get Crafty to Celebrate the Leap Year!
Here are some fun activities you can do with the help of a family member or caregiver on Leap Day and throughout the month.
Everyone Loves Animals –

find a frog-themed craft you feel would be fun and easy. Making cute frogs is a great way to have fun for Leap Day. Puppets are always enjoyable and only require a sock, construction paper, and some tape or glue. If you really want to get crafty, find directions for an origami frog online.
Leaping Collages – frogs shouldn't get to have all the fun. Make a collage of all types of animals that can leap. Such as kangaroos, leopards, and grasshoppers. If animals aren't your thing, make a collage of events that have happened in the last four years. Arrange images from newspapers and online articles to explore everything that has happened since the last Leap Day.
Check out these Special Events this Month!
Super Bowl Party!
Sun 2/2
Music & Massage w/ Jean Blum
Thurs 2/6 | 2:30p
Interactive Piano Show w/ Helene Viall
Tues 2/11 | 2:30p
Couple's Valentine Sweetheart Luncheon
Thurs 2/13 | 11:00a Invite Only. RSVP soon!
Valentine's Day Potluck
Fri 2/14 | 11:00a – 1:00p Families can make something too and join us in the café!
Hope Church Worship Service
Sat 2/15 | 10:00a
Art Therapy w/ Elena Lamaak
Tues 2/18 | 10:30a
Bill Connet's Guitar Performance
Tues 2/18 | 2:30p
Blank Park Zoo Visit Wed 2/19 | 2:30p
Toddler Time Fri 2/21 | 10:30a
Current Events Over Coffee
Sat 2/23 | 9:30a
Potato Bar!! Tues 2/25 | 12:00p
Hymn Sing w/ James Mead
Wed 2/26 | 2:45p
Physician's Forum
Thurs 2/27 | 5:30p
Be Sure Not to Miss These Weekly Events
Barber & Beauty Shop Appointments
Every Thursday – Get a great new look or just a trim.
Baking Club with Valley HS Seniors
Every Friday | 9:45a – These caring students will be joining us for Baking/Cooking Club in the New Year!
St. Francis Brings Communion
Every Sunday | 9:00a – A minister from St. Francis of Assisi arrives around 9a to offer communion and/or prayer together with each Catholic resident. If you aren't sure if your loved one is listed, please email Ashley at
a.tape@arborsprings.org
.
Sunday Devotions
Every Sunday | 11:00a – Come worship with us.
Manicures in the Beauty Shop
Every Sunday | 2:30p – Treat yourself!
Celebrate the Month With Us!
Groundhog Day – Feb. 2nd
Make sure to check in with Punxsutawney Phil today to know if he sees his shadow. Groundhog Day was first celebrated by German communities in Pennsylvania in the mid to late 1800s. Let's hope for an early spring!
Valentine's Day – Feb. 14th
This may be one of the most celebrated holidays that is not a day off. Remember to spread the love and tell anyone important how much they mean to you. And hopefully eat a little chocolate if you can.
Random Acts of Kindness Week– Feb. 16th – 23rd
Celebrated throughout the world, this week is a real treat. The importance of doing something nice, even if it's small, can not be underestimated. So if you missed out on Valentine's Day, you've got another chance to do something kind for someone special.
Physician's Forum – Feb. 27th
This will be our first Physician's Forum, and our facility physician Dr. Angel will be there to offer advice and answer any questions you may have. Since it is our first forum of this kind, we would love to see everyone there!
Leap Day – Feb. 29th
What a rare and unique day! Happening only every four years, this is a special day to celebrate. Make sure that if you know anyone who was born on the 29th, wish them an extra happy birthday…they don't get it that often!
American Heart Month
It is always a good time to be heart-healthy, but this month especially. Take stock of where you are with your body. The heart is the most important muscle you have, so make sure you know your health levels and goals.
Black History Month
Black history is an important and often misrepresented part of our country's story. Take this month to learn more about black historical and cultural figures such as mathematician and NASA pioneer Catherine Johnson, aviator Bessie Coleman, and Olympic Gold Medalist Alice Coachman. Catherine Johnson was recently featured in the film Hidden Figures.
Deaf History Month
Those who are deaf and people with hearing loss are part of a diverse population across the world. Learn more about influential and notable people in Deaf history, such as I. King Jordan who was the first deaf president of Gallaudet University, musician Evelyn Glennie, and Tony-nominated actor Lauren Ridloff.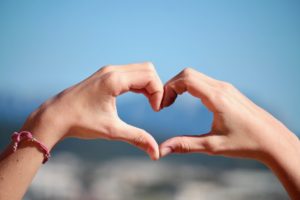 This Valentine's Day, show some love…to yourself. We are big advocates of self-care here at Arbor Springs. Mostly because when you spend much of your time caring for others, you often forget to take care of yourself. Here are some recommendations for anyone who is feeling a bit overwhelmed after the first month of 2020.
Have fun! We tend to overlook the things we most enjoy doing. Try making a list of things you like to do and set aside a time to do them. Treat it like a diet. Make sure you have FUN each day!
Create a space to relax. Either in your room or around the community, find a space that relaxes and calms you. This space may allow you to reflect and appreciate the good things in life.
Move around more! Movement can be great for your mental health. I know it can be hard, especially when moving is not always comfortable or easy. But if you can, even a little bit, movement will help you feel healthier and promote good blood flow to the brain.
Remember what you are grateful for! Find things to celebrate! Acknowledge the joy that your family and friends, your community, favorite activities and hobbies can bring you. Remembering this can get you through difficult times. Perspective is a powerful thing.
Use meditation, mindfulness and focus techniques. There are many books, videos, online resources, and apps to help you with this. I do a five minute Tai Chi video on YouTube every day. It's pretty easy. Find your own routine and try it out!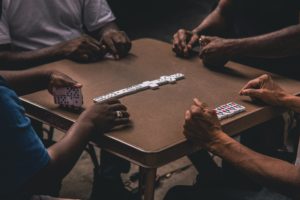 Your mind is a muscle, and it is important to exercise it as much as possible! Many studies have pointed to the wide-ranging benefits of cognitive stimulus. Here are a few games you can play on your own and with others to work out your brain, have some fun, and stay healthy!
Fun Games To Play On Your Own
Crossword
Sudoku
Solitaire
Dot Games
Mazes
Rubik's Cube
Card Matching
Have More Fun with More Players
Play your favorite card game! Check out Bicycle Card's website to find a new one
Chess, Checker, and Go
Dominoes, Scrabble and Yahtzee
Don't Forget About Mobile Apps!
Most of the games here are also on mobile
Google Solitaire is great!
Connect by playing Words with Friends 2
Check out brain game apps like Lumosity, Elevate, and NeuroNation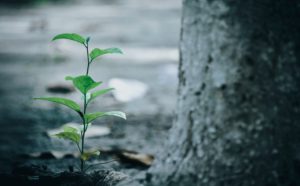 Support Groups are an essential piece of the Alzheimer's and dementia care puzzle. We are happy to offer two support groups. The purpose of these groups is to meet regularly to discuss issues related to your loved one's dementia. They provide education, emotional, and social support.
Arbor Care is a group targeted to the spouses and care partners of those currently residing at Arbor Springs. It is not open to the outside community. Meets Last Thursday of the month | 12p – 1p in  Community Room @ Arbor Springs. (Next Meeting February 27th, 2020)
The Alzheimer's Association Caregiver Support Group meets next door at the Beautiful Savior Lutheran Church. It is open to the public and is facilitated by Sarah Stanisz and Seth Reeves.
Meets 2nd Tuesday of every month | 5:30p (Next Meeting February 11th, 2020)
Feel free to call Sarah @ 515.223.1135 with questions about the group.
How You Can Leap into Care This Month!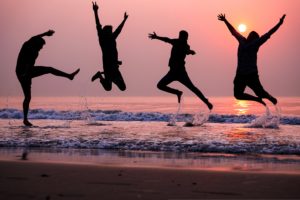 Be sure to take breaks. Self Care, mindfulness, and taking time off is critical. (See our new article this month!) Make sure to keep an eye on your stress level. Time off isn't just a European vacation. Take time out during the day, practice meditation and mindfulness, or just find a calming place to go for a few minutes. Small breaks can save you a lot in the long run.
Go to support groups. Sometimes it is hard to accept that you need help. Other times it is just hard to find the time to get help. While it can be difficult, these groups are here for you and are a great resource. You don't have to say anything or contribute, just come to see if it's for you.
Set aside time to research. Reading this newsletter is great, but there are a lot of other resources out there to help you understand Alzheimer's and dementia. Here are a few excellent places to start:
Alzheimer's Foundation of America (AFA)
AARP is always a great resource
UCLA Health on YouTube has a great video playlist for caregivers
Something Special in the Kitchen This Month!
This month we had Jerilyn interview Ron about his Homemade Spaghetti Sauce before we made it together! We had a wonderful time and loved learning how to make this tasty dish. Read on to find out more and how to make it yourself!
J: When did you start making your spaghetti sauce, and why?
R: I've been making it for decades, so I'm able to control the spices and the way it tastes.
J: Is this a family recipe or something you came up with?
R: It is something I came up with because I was able to tinker it to my specifications.
J: What did you most enjoy about making it?
R: Being able to tailor it to my own tastes!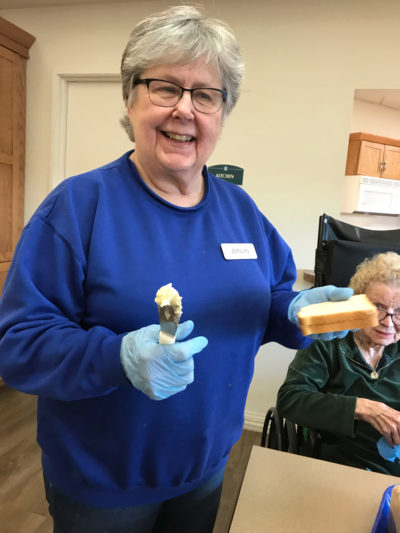 Jerilyn (J)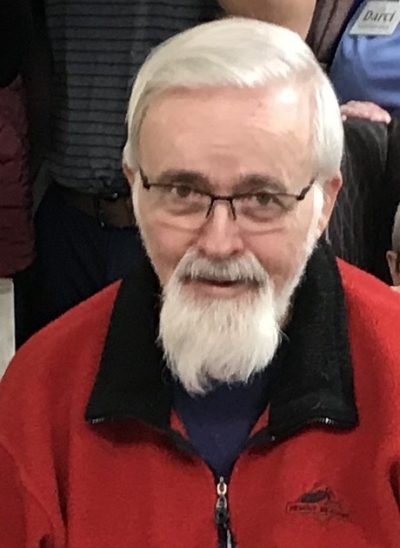 Ron (R)
Ingredients
Lawry's seasoning mix (secret ingredient!!)
Butter
Ground beef
Jar of dehydrated onions
Mushrooms
Tomato sauce
Diced tomatoes
Garlic salt
May need to add water
Recipe
Step 1: Cook the meat and then drain the grease
Step 2: Add everything together and cook
Step 3: Once it's all together, you need to let it simmer for a while with a lid on
Step 4: Can add Tabasco sauce to give it a bit of "heat"
Just a Friendly Reminder!
At our community we have restrictions on photography of the residents, we wanted to highlight a few key points regarding resident photography. Not all residents have photograph and/or social media releases. If you are the responsible party for a specific resident, then you may photograph or record your resident. However, you must ensure that no other resident, and no identifiable information about another resident, is in the frame.
We receive many visitors at Arbor Springs. It isn't possible for Arbor Springs' staff to recognize and/or know the relationship of every visitor to every resident. Therefore, staff reserves the right to prevent visitors from taking photographs in order to safeguard any resident's privacy and confidentiality, until the relationship of the visitor to the resident can be verified, and permission is given in writing by the responsible party.
Staff reserves the right to ask to view photographs taken in the facility to ensure that no other residents or identifiable information about other residents is in the frame.
Staff have been given this directive from administration in order to safeguard the privacy and confidentiality of all residents. If you are asked to stop taking a photograph, or asked to see a photograph you have taken, we ask that you comply with the staff member at the time, and bring any concerns you have about the policy to a member of administration. Staff are simply following the instructions they have been given.
If you are aware of visitors coming to see your loved one, and those visitors have permission to take photographs and/or videos, we ask that you let us know ahead of time.
We understand that some may perceive this policy as strict, given the current social media atmosphere. We hope you understand that protections must be in place for those residents and/or responsible parties who do not wish to have their current residence, physical state, photograph, or video taken or shared.
Thank you for understanding.
Couple's Valentine Sweetheart Luncheon! Service will start at 11am in the cafe. Please be sure to RSVP. Neighborhoods will have regular meal as usual.
Happy Birthday! Let's Celebrate Together!