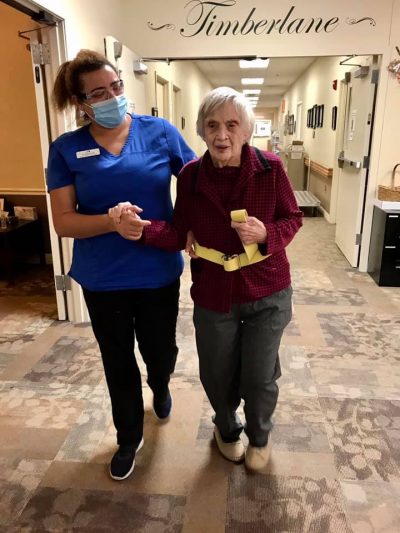 It's All About The Journey
We are so thankful for everyone who made our Thanksgiving special this year. We know it was difficult with our restrictions, but our family here at Arbor has never been stronger. There was still some fun to be had and some good food to be shared with friends and family. Our special Thanksgiving meal was just what we needed to kick off this holiday season!
As we prepare for the end of the year, it is important to remember to stay safe. There are more positive developments every day in regards to COVID-19, but we need to remember to remain vigilant. There may be light at the end of the tunnel, and that means it is even more important to be extra cautious about getting ourselves and our loved ones through the coming months. Especially as it gets colder and the holidays bring more occasion to be together, remember to be safe.
"A new year can begin only because the old year ends."
– Madeleine L'Engle
Adopt A New Friend
We foster cats through the Hope Animal Rescue.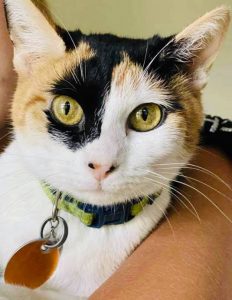 Don't Know What To Get For The Holiday…

'Tis the season of many things…one of them is giving. However, buying gifts for a loved one who is struggling with memory loss can be difficult. Here are some fun and accessible options if you're not quite sure what to get them.
Books – a short and straightforward or picture book is a great idea.
A nice deck of cards – if your loved one plays cards often, why not get them a nice fancy deck to play in style!
Watercolors – encouraging your loved one's artistic side can be very beneficial for their memory. Watercolor is a simple but effective way to do this.
Treats – sometimes something home-cooked is the best present (or store-bought…it can be just as tasty).
Photos – compiling new photos from the current year is a nice way to update your loved one and make them feel a part of the holidays even while apart.
Something warm for the season – we've covered this before, but it is so important to stay warm during the winter. Mittens, scarves, sweaters are all great choices.
With New Year's coming up and maybe even some good news coming our way, we still want to make sure everyone stays focused and extra cautious in the coming winter months. We know how hard it is during this time of family, friends, and togetherness – but please remember to stay focused and respect our continued limited activities. We know it's hard, but we also know it's best for those we care about so much!
Some Ways We Stay Active and Engaged:
Reading
Music
Margaritas on the patio
Flower Gardening: Hanging baskets with annuals, we dead-head and water.
1:1 Activities
Gardening
Singing & Dancing
Restorative Therapy
Baking
Reading & Writing Letters
Manicures, Makeovers, & Hairstyling: The Barber / Beauty Shop is open again! We have missed Brenda the past 5 months. She helps us feel so good by getting everyone in for an appointment
Residents Taking Care of the Babies in Evergreen & Birch
And as always, we are having great conversations together!
Physical Therapy, Occupational Therapy, and Speech Therapy are also still taking place. Please ask a staff member if you have any questions regarding this.

What's Going On This Month
Another year comes to an end. But before it does, we've definitely got a lot to celebrate. December brings with it times of great joy and reverence for people of all different cultures, religions, and communities. While some of these celebrations may be the most difficult of the year regarding adhering to COVID-19 precautions, we know that we can make the best of it if we work together and stay positive.
Hanukkah – December 10th – ­December 18th
Known as the Festival of Lights, this holiday honors the rededication of the Second Temple in Jerusalem, which took place around the 160s AD. This eight-night and day celebration is observed by those of the Jewish faith and is popularly known for the lighting of the menorah.
Winter Solstice – ­December 21st
Most notably, today is the shortest day of the year and has great importance in both religious and secular communities. This significant day can be a celebration of nature and a commemoration of the winter season. After today, the days will slowly get longer.
Christmas Day – ­December 25th
Today is the Christian celebration of the birth of Jesus. One of the more popular celebrations in our country, it has become a cultural commemoration as well, reaching far beyond its roots and uniting many Americans even across religious backgrounds.
Kwanzaa – ­December 26th – ­­January 1st
This holiday was first celebrated in 1966 and is the celebration of African-American culture and life. Created by Maulana Karenga after the Watts Riots, this multi-day celebration brings together friends and family for gift-giving and Karamu Ya Imani, a Feast of Faith.
New Year's Eve – ­December 31st
The last day of the year in the modern Gregorian calendar. While this is the day celebrated in America, the concept of New Year's Day is celebrated all over the world. It is a joyous day of remembrance and renewal, new commitments, and fond memories.
Handwashing Awareness Month
We all know the importance of handwashing by now, but it's a good time to remember this essential step to protecting yourself from COVID-19. Be sure to keep up the basics, which include washing properly for at least 20 seconds. We know it can be a drain, but a little extra effort is worth keeping those we hold dear and ourselves safe.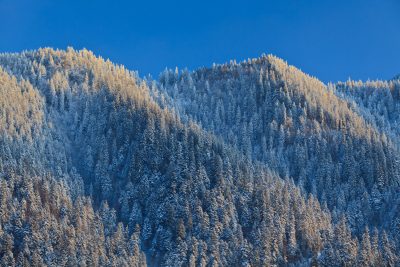 While we are committed to supporting our community, we know the best thing for it at the moment is for everyone to be as safe and cautious as possible. During this time, we encourage you to seek out and contribute to an active support group. Often it's best to just try it and see how it goes. Folks can be surprised by how much their ideas and their presence are beneficial to others. Helping others right now is a wonderful remedy for the helplessness and loneliness we ourselves may feel.
Below is some information about how you can find the help and community you need while respecting the COVID-19 safety concerns:
Creating Holiday Cheer with Montessori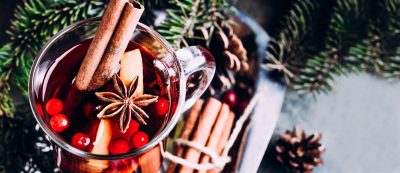 However you celebrate this time of year, there is always a way to involve your loved one struggling with memory loss. Around here, we will be decorating a tree, but there are many other celebrations and activities. If you are fortunate enough to spend some time with them this holiday season, here are a few tips that can help keep your loved one involved.
First of all, figure out what you will do – will it be decorating a Christmas tree, lighting a menorah, or preparing for your traditional New Year; think of something that will be interesting or engaging for your loved one.
Keep it simple – once you've picked your activity, think about an easy and straight forward way your loved one can help. Keep their ability and attention in mind. Maybe it's hanging ornaments, gluing sequins on decorations, or handing you whatever you need to make your holiday celebrations just right.
Ask them to join you – be sure to frame the activity as an option and ask them throughout the activity if they want to help, continue, and if they are doing alright. Ask them if they want to help you, and then phrase each step in the form of a question. "Could you hand me the candles?", "Could you pass me the cookies?" – things like that.
Be positive – even small tasks can sometimes be difficult. Always be positive and reassuring. Let them know they are doing a good job and being a great help with the holidays.
Have fun – this time is about family. If you are lucky enough to be spending it close to your loved one, be sure to enjoy your time together.
COVID – 19: REMEMBER TO STAY SAFE
We know this time is difficult.
We are all in this together…and we are here for you!
Please call the facility directly at 515-223-1135 with questions or concerns.
WASH YOUR HANDS AND LIMIT CONTACT PLEASE!
Happy Birthday! Let's Celebrate Together!
Betty Lou M. – December 3rd

Virgina H. – December 4th

Patricia M. – December 16th
Nearing the end of the year, we reflect on what we've done and where we've been. While we look back on this year, one thing comes to mind…
Family
We have spent so much time together as a community, but apart from many we love. At the end of the year, let's remember those who are most important, both close and just a little bit further away.
The guidelines on this page and in this newsletter are in no way all-encompassing and should not be adhered to if medical professionals or staff members inform you otherwise. We are learning more about COVID-19 every day, so be sure to stay informed at: https://www.cdc.gov/coronavirus