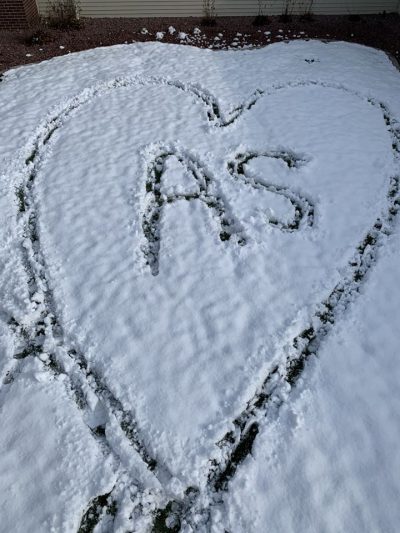 We Love Our Arbor Springs Family!
While we are still adapting to this new normal every day, we are always finding ways to enjoy our time together and connect as usual. This month we celebrated Easter as well as continued to pass the time while remaining safe and healthy. Also, we are all looking forward to Mother's Day! Make sure to check out our article on some creative ways to celebrate remotely with your loved ones on this special day!
On a more serious note, we know that now it can be particularly stressful to have loved ones living at Arbor Springs. But we want to assure everyone that things are going well and our excellent staff is doing everything we can to protect the health of our wonderful community members and ourselves. We would also like to thank you for being part of that effort! For respecting our precautions and being so supportive of your loved ones during this time. Keep it up!
"It is health that is real wealth and not pieces of gold and silver."
– Mahatma Gandhi
Adopt A New Friend
We foster cats through the Hope Animal Rescue.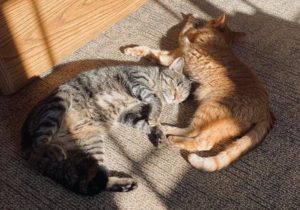 Some New Things To Try!

If you are feeling a little stir crazy, here are some fun activities to spice things up:
Writing & Journaling – we all have stories to tell and our own unique voice to tell them in. Now is a great time to start recording your day-to-day life and feelings. It is also a great way to reduce stress.
Scrapbooking – National Scrapbooking Day is May 2nd! Even though this is a stressful time, it is an important time – a major event in our history. So if you're feeling crafty (you know we love crafts here), start saving and organizing newspapers, articles, images, clips, etc.
Watch Some Live Streams! – While we aren't going out as much, there are some great resources to keep you entertained. Organizations like the San Diego Zoo, Met, National Theatre, and Monterey Bay Aquarium are all offering free live streams of concerts, animals, and plays. Just ask a staff member to help you out!
How we are passing our time!
We still have to modify our daily activities due to our precautionary measures. Everybody continues to have a positive attitude though, and it's making a huge difference! Thank you to everyone for being so helpful and patient with our modified activities and schedule. Your flexibility has made this time more enjoyable and allowed us to focus on your health and safety.
Especially as our precautions continue, it is so important to remain active and engaged. Make sure you are participating in our activities as much as you can and staying involved. Here is a list of some things we are doing to keep busy and stay active, but please check with staff members as activities may change:
Remember to Relax and De-stress with Us:
1:1 Visits
Singing & Dancing
FaceTime Calls with Families
Restorative Therapy
Art
Reading
Music
Phone Calls
Reading & Writing Letters
Manicures, Makeovers, & Hairstyling
Residents Taking Care of the Babies in Evergreen
And as always, we are having great conversations together!
Physical Therapy, Occupational Therapy, and Doctor Visits are also still taking place. Please ask a staff member if you have any questions regarding this.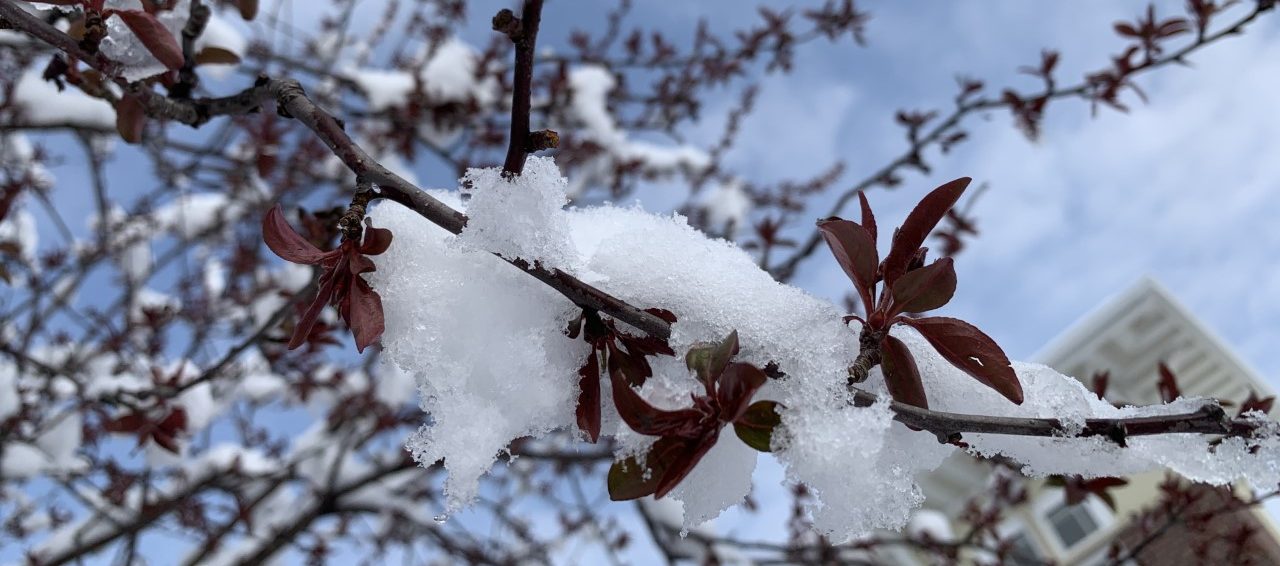 We continue to take precautions and practice social distancing as we all work together to stay strong during this time. So even while we aren't gathering together, there is still a lot to celebrate. Even if it's a little different, it is important to commemorate these days. Maybe just change up the way you observe them.
National Fitness Day – May 2nd
While this is a rather new holiday, fitness and exercise have always been an essential part of our lives. If you normally read our newsletter, you know we take personal fitness very seriously (even though we love to have fun with it!). So take the day to think about where you are with your physical fitness goals. Maybe it's time to make a change, or just step it up a bit.
Mother's Day – May 10th
Mother's day celebrates those special ladies in our lives: our moms. But this year it may be a bit difficult. While most of us would love to be able to throw our moms a big celebration, their health and yours is much more important. Read our special article on how to celebrate Mother's Day during social distancing for some creative ideas.
National Nurses Day – May 12th
We all owe nurses a great big thank you. Now it is especially important to acknowledge the hard and often dangerous work nurses do. We would like to extend our gratitude for the service they provide and their dedication to keeping us healthy, even when it puts their own health at risk.
Memorial Day – May 25th
This sober day celebrates and commemorates those who have died serving in the United States Armed Forces. It is an important day to remember and honor the sacrifices of others. We thank all those service members who are no longer with us and hope that you find some time to do the same today.
National Blood Pressure Month
High blood pressure can put you at risk for many diseases and cause complications in existing health problems. Use this month to ensure you are taking an active role in managing your blood pressure and keeping it within a healthy range. Also, make a goal this month to help someone else keep their blood pressure in check.
Arthritis Awareness Month
Arthritis currently affects 1 in 4 American adults (health.gov). Having struggled with arthritis myself, I know the consistent pain and overwhelming frustration that comes with this condition. It is important to remember that healthy, joint-friendly exercise can help with arthritis pain. Take some time this month to see if you are doing all you can to prevent, manage, and treat arthritis.
Know Your Facts About COVID-19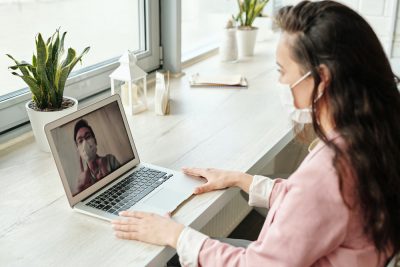 There are many rumors and a lot of misinformation out there surrounding COVID-19. It is essential that you always get your information from trusted sources and do additional fact-checking before believing anything you read. That being said, we hope to be among those trusted resources as you learn more about this situation and how to cope with it. Here is a list of some real facts we'd like to share with you based on the misinformation going around:
FACT: Your race or ethnicity has no bearing on your susceptibility to COVID-19. No matter who you are, everyone is at risk for coronavirus.
FACT: There is currently no cure for COVID-19. Do not buy, sell, administer, or take anything that claims to be a cure. Be careful of unsolicited messages regarding "cures".
FACT: Currently, hydroxychloroquine sulfate and some versions of chloroquine phosphate are not approved treatments for COVID-19. Do not buy or stock up on these drugs if you don't need them. This can create shortages for those who need these medications.
FACT: Younger people are at equal risk of contracting the virus. While older adults and those with serious chronic medical conditions are at a higher risk of serious illness – everyone, at ANY age, is susceptible.
Any changes in these facts will come directly from the US Government, CDC, or other health experts and professionals (such as your Arbor Springs staff members).
Managing Stress in Stressful Times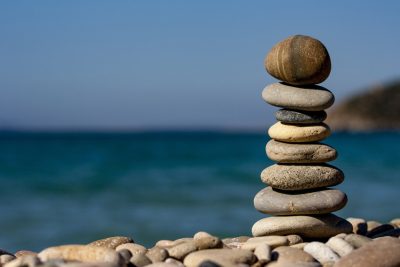 We are all feeling a little more stressed out these days. Reducing Stress and tension is always important. Now with the new reality created by COVID-19, it is even more important to manage your anxiety and stress level. Here are some tips to keeping tension in check during this challenging time:
Make sure to get enough sleep – 7.5 to 9 hours is the normally recommended amount of sleep. In stressful situations, sleeping enough becomes vital to your health. Make sure you prioritize this essential habit.
Eat right – Believe it or not, processed food and sugars can increase issues caused by stress. Try to make or eat homemade food as much as possible. This will increase the amount of natural unrefined ingredients you eat and improve your body's response to stress.
Keep up the exercise – Exercise is key to reducing stress. It can be difficult when you are social distancing, as you may not have access to your gym, walking partner, or even your normal walk outside. There are many existing resources and companies that are stepping up to help out – such as Planet Fitness, National Institute on Aging, and even everyday people on YouTube (and Instagram if that's your thing)!
The guidelines on this page and in this newsletter are in no way all-encompassing and should not be adhered to if medical professionals or staff members inform you otherwise. We are learning more about COVID-19 every day, so be sure to stay informed at: https://www.cdc.gov/coronavirus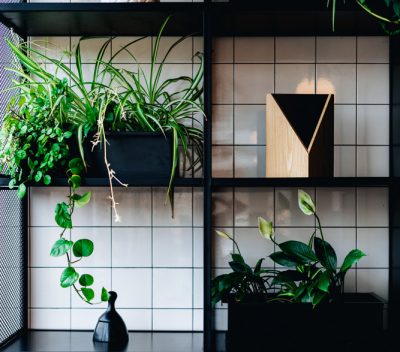 While we are committed to supporting our community, we know the best thing for it at the moment is for everyone to be as safe and cautious as possible. Remember that there are still many ways to connect with those who wish to support and help each other. See below for more information about how we will be handling these meetings in the coming month. Thank you all for your patience and support during this challenging time.
Arbor Care will be canceled until further notice.
The Alzheimer's Association Caregiver Support Group will not be meeting in person. Arrangements are being made to hold this meeting virtually. Once the details are confirmed, Sarah will reach out with how to sign in and join.
Celebrating Mother's Day Safely…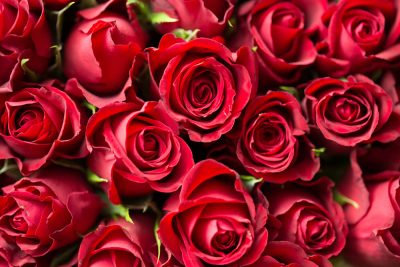 This time can be difficult for everyone. As our social distancing precautions continue, it is important to remain positive and continue to engage with our wonderful community members.
While we are taking good care of each other here, there is no substitute for your own family. Nothing is more powerful than knowing someone is thinking of you.
Please, with everything going on at the moment, be sure to take time and continue reaching out to your loved ones. Keep sending photos, messages, and care packages. We all work together to care for our community members. You are also an essential part of that team.
We know these stressful circumstances can put a strain on relationships. This can be even more difficult when we miss important days or milestones. So we'd like to help you with Mother's Day this year! Here are a few ways to celebrate while staying safe and still letting your loved one know how much you care –
Send them a digital photo collage! There are great sites such as Fotojet and Fotor, that allow you to create fun digital photo collages. Get creative with it and send them some love!
Make and send them something from scratch. With so much time inside, this is a great excuse to break out the crafts! Especially if you've got kids at home…
Even if your mother isn't living with us here at Arbor Springs, you can always include your loved one in the celebration! Knowing that your family is happy and healthy is the best surprise!
COVID – 19: REMEMBER TO STAY SAFE
We know this time is difficult. Please let us know if you are having a physical or emotional issue. There is nothing wrong with letting us know you are having a difficult time with the stress and isolation of the current situation.
We are all in this together…and we are here for you!
Please call the facility directly at 515-223-1135 with questions or concerns. We look forward to notifying you when the restrictions are lifted.
WASH YOUR HANDS AND LIMIT CONTACT PLEASE!
Happy Birthday! Let's Celebrate Together!
With everything going on, we would like to take a moment to say one very important thing…
Thank You!
Thank you to everyone who is working hard and helping us keep our wonderful community and its members safe. Even if you are simply following our guidelines, it is so appreciated.
We are in this together!
The guidelines on this page and in this newsletter are in no way all-encompassing and should not be adhered to if medical professionals or staff members inform you otherwise. We are learning more about COVID-19 every day, so be sure to stay informed at: https://www.cdc.gov/coronavirus