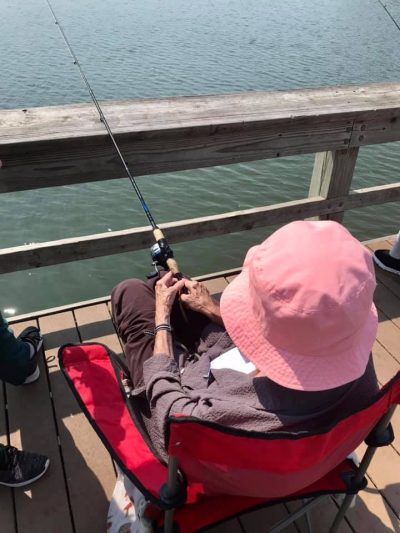 July, let us get out to take in some sun and the outdoors. We took a wonderful walk to Pappajohn Sculpture Park, taking in the beauty of Des Moines. Our community members got to enjoy some good ole fashion fishin' as well! It was a fantastic time, and some of us caught some pretty impressive fish! And we can't forget our outings with good friends, especially the ducks! We are so lucky to be out and about again!
As usual, there were a lot of tasty treats this month! Luckily our Arbor Springs Chocolatiers stirred up some delicious chocolate-covered strawberries, and we even tried some Peruvian food at Raccoon River Park! All of this, and we still found some time to tend our garden, seeing some great crops this month!
We had a great Fourth of July and loved celebrating with everyone! Our summer keeps on moving forward, and we are excited for more fun to come!
"Aging is not lost youth, but a new stage of opportunity and strength."
– Betty Friedan
Adopt A New Friend
We foster cats through the Hope Animal Rescue.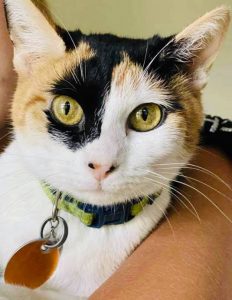 Relax and Celebrate Senior Citizens Day!

This month not only brings us World Senior Citizens Day (more on that below), but National Relaxation Day as well! So we thought we would share some fun and healthy ways to relax and enjoy some August summer days –
Dance a Little – What better way to celebrate your seniority than showing that you still got it! So get up and dance a bit…
Gone Fishing – This relaxing activity is a great way to get some sun. And might be one of the most relaxing things to do on this list.
Garden – We have had a lot of help in the garden, with some great results! If you haven't helped out with the garden yet, take some time to lend a green thumb.
Join In! – We are starting to do more and more activities. Since we went into lockdown, it has been hard to adjust and stay engaged. So do yourself a favor and get involved with your fellow community members by joining one of our activities!
We have been having so much fun lately! Our new normal has involved many outings, meals, and activities that make it feel a little bit more like old times. Along with these fun and exciting excursions and events, we continue to bring back our everyday activities. Keep connected with our staff to stay updated with new activities as they start back up and continue.
Some Ways We Stay Active and Engaged:
Flower Gardening: Hanging baskets with annuals, we dead-head and water.
1:1 Activities
Gardening
Singing & Dancing
Reading
Music
Margaritas on the patio
Restorative Therapy
Baking
Reading & Writing Letters
Manicures, Makeovers, & Hairstyling: The Barber / Beauty Shop is open again!
Baking Club
Residents Taking Care of the Babies in Evergreen & Birch
And as always, we are having great conversations together!
Physical Therapy, Occupational Therapy, and Speech Therapy are also still taking place. Please ask a staff member if you have any questions regarding this.

What's Going On This Month
August doesn't have a holiday to match the Fourth of July! But that's not going to stop us from having some fun and celebrating some great observances. And while they may not be celebrated with BBQs, there are some pretty important things to commemorate this month, especially those that honor and help our community members!
Purple Heart Day – August 7th
You, someone you know, or someone in your community may be a Purple Heart recipient. It is one of our country's highest honors, and it is essential today to take stock and appreciate those who have received this distinguished award. To all our veterans and those no longer with us, we give you an extra special thanks today!
National Book Lovers Day – August 9th
When's the last time you sat down with a good book? Well, even if it was yesterday, today is a great day to continue the mind-healthy habit of reading or pick up a book and get to it if you haven't in a while. Reading is essential for anyone who wants to improve their mind, knowledge, and possibly even happiness. Reading is a powerful thing. So today, let's all try to become book lovers!
National Thrift Shop Day – August 17th
This is such a fun holiday! We'll have more about this in our Montessori section below, but it is important to remember the vital part donating and reusing plays in our society. Not only does giving what you don't need help others, but it also helps you as well. So take today to declutter a bit and ship off those old duds to the thrift shop!
World Senior Citizen's Day 2021 – August 21st
What a fantastic day…especially for us here at Arbor Springs! We want to celebrate all of our senior citizens today and acknowledge the strength, wisdom, and personality they bring to our wonderful community. Y'all are the reason we are here, and we love doing our part to help all of our seniors every day.
National Grief Awareness Day – August 30th
Our whole country went through so much last year and continues to do so. Looking even more local, our tight community also suffered its share of loss and grief. Now is an excellent time to remember that grief is natural and also a process. Everyone deals with it differently. So on National Grief Awareness Day, remember to be extra supportive of others and yourself.
National Immunization Awareness Month
This is particularly important for our entire country right now. As we all work together, it is so important to get educated and understand the value and urgency of the COVID-19 vaccine. While you may have been vaccinated, use your story to inspire those around you who have not. We are all in this together!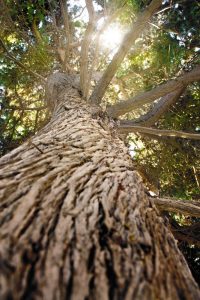 While we strive every day to support our community, we know that the best thing at the moment is for everyone to be as safe and as cautious as possible. During this time, we encourage you to seek out and contribute to an active support group. Often it's best to just give it a try, and see how it goes. Folks are often surprised by how much their ideas and their presence are beneficial to others. Helping others can be a wonderful remedy for the helplessness and loneliness we ourselves may feel.
Below is some information about how you can find the help and community you need while respecting the COVID-19 safety concerns.
Hopefully, these tips can help your loved one and you succeed in maintaining your resolutions.
Montessori and Independence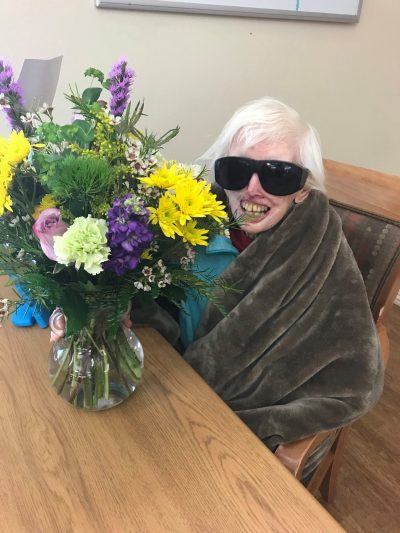 Sometimes you just have too much stuff. Getting rid of things you don't need anymore can be both healthy and relaxing. And while you may have some trouble decluttering on your own…we are here to help!
This month holds National Thrift Shop Day, which means it's a great time to shop and give to thrift and second-hand stores. So we've put together some excellent tips for this on how you can help your loved one pick out some things to donate.
It's hard for us to do anything around here without adding a little bit of Montessori's teachings to the mix. So while you sort through your stuff, make sure you –
Ask your loved one, Involve them by asking questions, and Check in to ensure they are not getting frustrated.
These simple steps can help you have an enjoyable and productive sorting while following these tips –
Does it bring you joy? – When going through your things (or your loved one's things with them), ask a simple question…does it bring you joy? This is advice from decluttering extraordinarie Marie Kondo and can be pretty helpful.
Do you need it for your health or safety? – This is the next question you ask if the item doesn't bring you joy. Not all of us love our walkers…but we aren't getting rid of them anytime soon. Help your loved one assess their needs when finding things to donate.
Have you used it recently? – This is a great way to determine whether you need to keep something or not. If you haven't used it in a few months, donate it!!
COVID – 19: REMEMBER TO STAY SAFE
We know this time is difficult.
We are all in this together…and we are here for you!
Please call the facility directly at 515-223-1135 with questions or concerns.
WASH YOUR HANDS AND LIMIT CONTACT PLEASE!
Happy Birthday! Let's Celebrate Together!
As we continue to venture out and about, finding what everyone's new normal is going to be, it's important to always remember to…
Take It Slow!
After all we have been through, adjusting to different routines and activities can be difficult. Keep that in mind and take it easy.
The guidelines on this page and in this newsletter are in no way all-encompassing and should not be adhered to if medical professionals or staff members inform you otherwise. We are learning more about COVID-19 every day, so be sure to stay informed at: https://www.cdc.gov/coronavirus