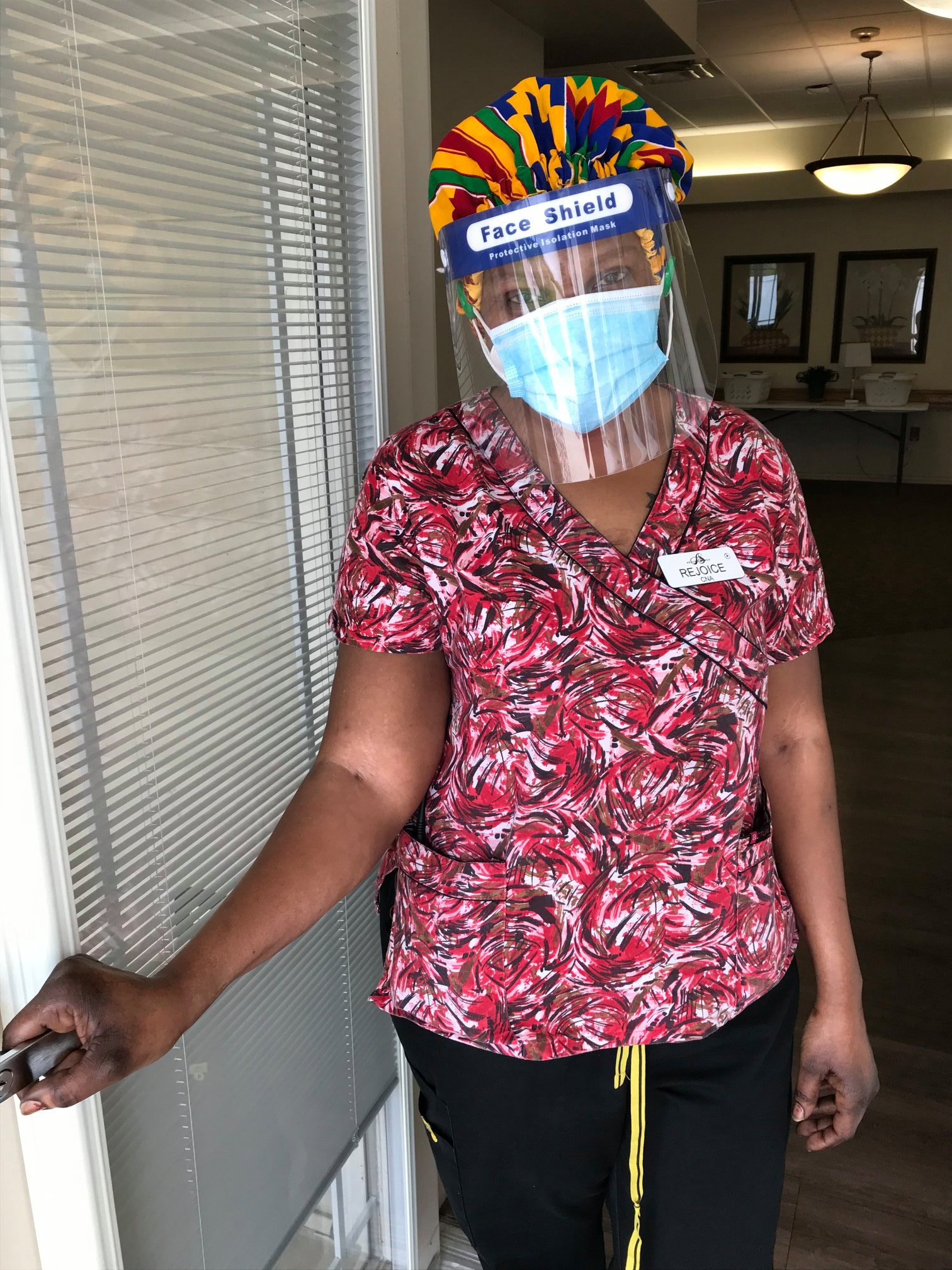 Working Together To Get Through This!
The last few months have been difficult. However, we are excited to say COVID-19 is gone from our community. If you were not able to attend our service of remembrance to honor those loved ones we have lost during the long month since visiting restrictions began, there is a video on our Facebook page.
We also had some fun in June. Our radishes were finally ready to harvest! Yay! And we had a wonderful visit from Suncrest Home Health & Hospice. Our residents loved soaking them with water guns and balloons!
To bring attention to the Longest Day and the fight against Alzheimer's and dementia, we gathered on the front lawn to release 41 purple balloons – one for each of our current residents. The Longest Day also kicks off our fundraising season, so if you'd like to join the Arbor Springs team, or donate, let us know!
June also brought renewed national focus on race and equality in America. As we celebrate our independence, it's vital to not take our freedoms for granted and to stand up for the belief that all deserve the same.
"Whatever is bringing you down, get rid of it. Because you'll find that when you're free…your true self comes out"
– Tina Turner
Adopt A New Friend
We foster cats through the Hope Animal Rescue.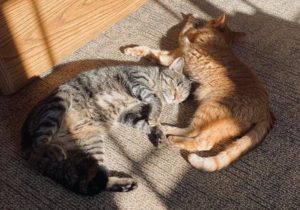 For the Fourth – Make Some Fireworks!

Okay, not real fireworks. But making these glitter fireworks are an excellent way to celebrate! And they're pretty easy to make:
What you need:

Glitter, Glue, Construction Paper.

Instructions:

Lay the construction paper down on a flat and stable surface. Optional – cut out shapes of buildings to make a skyline that your fireworks can explode over.
With the glue, squeeze lines in the shape of firework explosions on your construction paper.
Before the glue dries, sprinkle glitter on the glue and paper, making sure to cover all of the glue.
Dump excess glitter off the paper and into a receptacle to be reused.
Now you've got a fancy firework skyline!
While we have made significant progress in combating COVID-19 in our community, there are still many precautions we must take to keep your health and well-being at the forefront. We have all worked so hard. Now especially we must keep focused on the importance of our rules and guidelines.
So, for now, we are sticking with our limited activities. As our community continues to improve, stay tuned for information on our efforts to move into new stages of lifting restrictions as soon as it is safe to do so. Thank you for your patience and support!
Some Ways We Stay Active and Engaged:
Flower Gardening: Hanging baskets with annuals, we dead-head and water.
1:1 Activities
Gardening: We have radishes, carrots, beets, onions, tomatoes, zucchini, cucumbers, green and red bell peppers, and watermelons.
Singing & Dancing
Restorative Therapy
Baking
Margaritas on the patio
Art
Reading
Music
Reading & Writing Letters
Manicures, Makeovers, & Hairstyling
Residents Taking Care of the Babies in Evergreen & Birch
And as always, we are having great conversations together!
Physical Therapy, Occupational Therapy, and Speech Therapy are also still taking place. Please ask a staff member if you have any questions regarding this.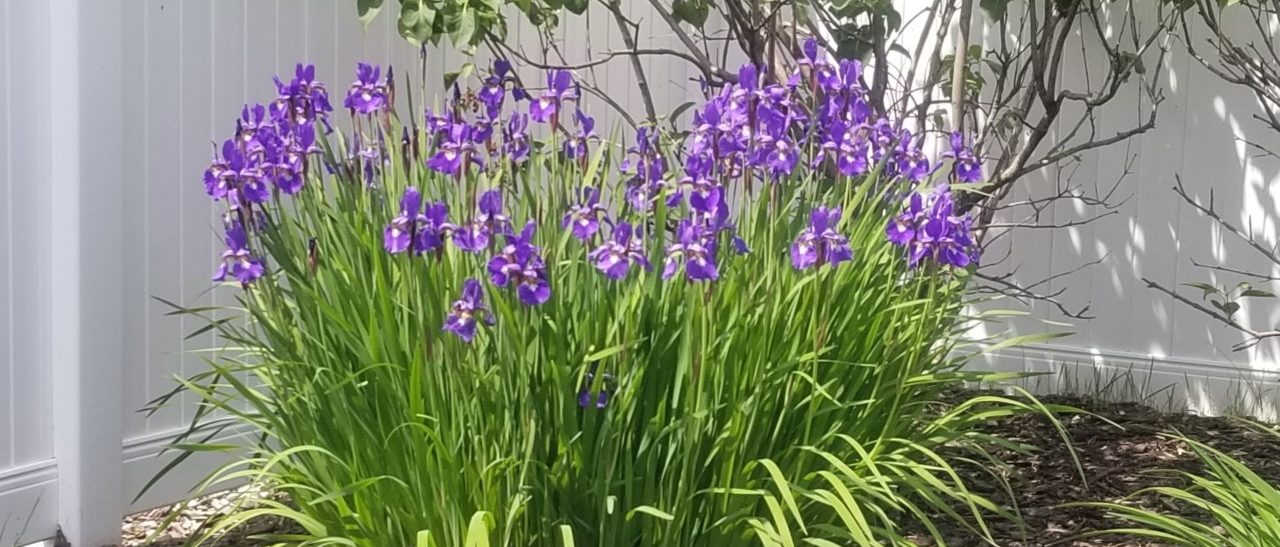 What's Going On This Month
This month brings us one of the biggest holidays in our nation. So while this is normally a holiday with a lot of outdoor activities, parades, and good times shared with close family and friends; it is going to look a little different this year.
Check out our article below with some creative ideas of how to enjoy this month with COVID-19 precautions in mind. As always, celebrate this and all the other observances safely and with social distance.
Independence Day – July 4th
The Fourth of July! Happy Birthday, America! We are entering the 244th year of our democratic experiment. There are still some great ways to celebrate even with existing precautions. As long as there are some fireworks somewhere and something resembling BBQ, you'll have all you need to celebrate the fourth!
National Eat Your Jello Day – July 12th
Make sure to eat your Jello! Seriously though. Having sugar free or low sugar sweets can be of benefit to your health. Watching your sugar intake is key to preventing diabetes and other illnesses, as well as just keeping your skin, teeth, and body healthy.
National Give Something Away Day – July 15th
We are always looking for reasons to tidy up and cut down on the clutter. This national day is a great excuse to do just that and maybe help someone else in the process. Talk to one of our staff members about giving away something you don't need!
World Listening Day – July 18th
Listening is one of the most important things we can do. Whether it is listening to our friends and family, or just listening to those in our community. Sometimes, listening can also mean taking a quiet moment and simply hearing the world around you. Either way, take this day to stop and listen a little more actively.
National Ice Cream Month
This month gives you an excellent excuse to have a tasty treat (we tend to give you a lot of those around here)! Ice cream appeared as early as the 3rd millennium BCE in ancient China. It has come quite a long way since then and we have added just a few new ice cream flavors along the way. As the weather gets a little warmer, this is the perfect treat to get you through a summer day.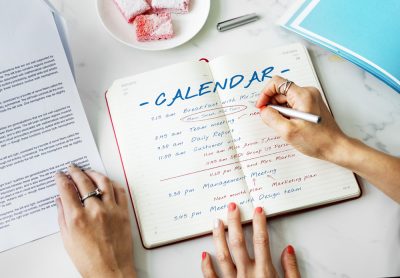 Odds are your schedule has changed quite a bit in the last few months. But if you haven't developed a new one, it is essential that you do. And if you have, it is equally important that you stick to it. Staying on a routine can significantly reduce unhealthy stress and tension, as well as improve memory. For those outside our community, a routine can help you manage your life and reduce your own stress around caregiving. These tips can help you ensure consistency of healthy and beneficial habits, as well as maintain good physical and mental health:
Help out –

Make sure you get help if you need it and help others with their own schedule. This can also give you new ideas and tips to improve your own routine.

Prioritize –

Make a list of what needs to be done, as well as what should or must wait until after the COVID-19 precautions are lifted.

Be realistic –

There is only so much time, so be honest about how much time you have and your ability to manage it. Don't overwhelm yourself with too ambitious of a schedule.

Write it down! –

Don't forget to write your routine down in a way that is easy to read and easy to find.

Keep to it –

Whatever you do, it is important to keep as close to your new schedule as possible! Find a friend or loved one to help you stay on track. A schedule only works if you stick to it!
Celebrate the Fourth Indoors!
We are all still dealing with social gathering restrictions…but that doesn't mean we don't have some great ideas for celebrating the Fourth of July holiday. Just remember to stay safe, and that its the spirit that counts!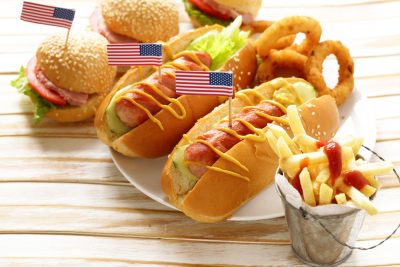 Keep Grillin' (Sorta) – You don't need a BBQ to eat BBQ. See if you can fire up some burgers indoors or another favorite Americanized cuisine. We are also all a fan of those fun red, white, and blue cookies with festive sprinkles.
Watch parades and fireworks on TV – They might look a little different with social distancing, but these are the best we've got to work with!
Listen to your favorite music – Patriotic or not, the Fourth of July always needs a good soundtrack.
Watch some Fourth of July movies – There are always some great films playing on TV for the holiday and services like Netflix have so many good movies as well.
Wear your Red, White, and Blue – Just sport your American colors to show your spirit!
Play some board games – What's more American than a game of Monopoly? Go for it!
The guidelines on this page and in this newsletter are in no way all-encompassing and should not be adhered to if medical professionals or staff members inform you otherwise. We are learning more about COVID-19 every day, so be sure to stay informed at: https://www.cdc.gov/coronavirus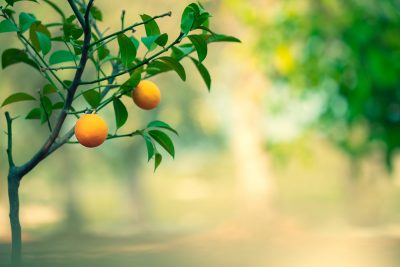 While we are committed to supporting our community, we know the best thing for it at the moment is for everyone to be as safe and cautious as possible. Remember that there are still many ways to connect with those who wish to support and help each other. See below for more information about how we will be handling these meetings in the coming month. Thank you all for your patience and support during this challenging time.
Arbor Care will be canceled until further notice.
The Alzheimer's Association Caregiver Support Group will not be meeting in person. Arrangements are being made to hold this meeting virtually. Once the details are confirmed, Sarah will reach out with how to sign in and join.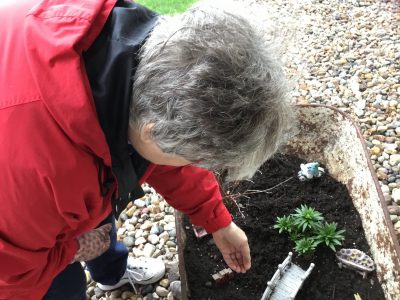 While we are celebrating July as a month of independence for our nation, we would like to focus on the importance of autonomy for our residents living with dementia. Our goal here at Arbor Springs is to facilitate a healthy sense of autonomy for our residents.
The Stanford Encyclopedia of Philosophy says to put it most simply:
" … to be autonomous is to govern oneself, to be directed by considerations, desires, conditions, and characteristics that are not simply imposed externally upon one, but are part of what can somehow be considered one's authentic self."
Folks living with dementia are unique, and whole human beings who desire to feel in control of their own lives as we all do, even if they struggle with disability in some areas. So, how do we as family members, caregivers, and advocates best foster this sense of self-governance, even though our residents require assistance? Here are two ideas to get you thinking:
Always offer choice. Never assume what an individual wants, nor remove their chance to change their mind. Would you like chocolate or regular milk? Which top would you like to wear; this one, or this one? You can keep the options to a minimum and offer a visual cue so a resident can always succeed in making a choice that is theirs.
Be patient. What good does it do to offer choice, if one does not wait for a response? Show that you are actively listening and understanding by making eye contact, sitting or standing at eye level, and waiting. Often a resident will respond when their processing time is not interrupted.
We have all been through so much in our fight with COVID-19. We have been working hard, and many of you haven't seen us for a while. Some of you may not have met us yet! So we thought we'd take the time to get to know each other a little better…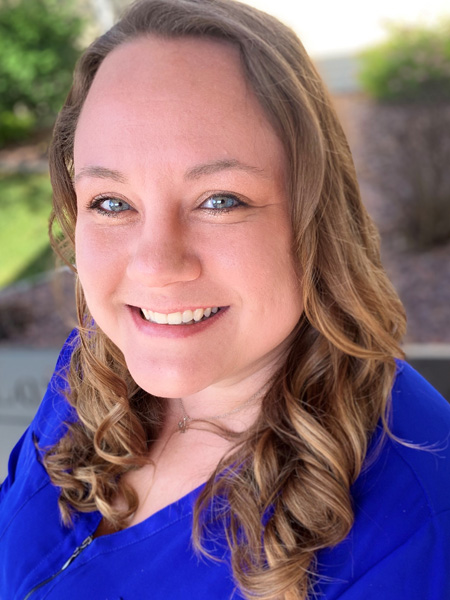 Liz Farber
Human Resources Director
Liz screens, interviews, hires, and places new workers coming into Arbor Springs. She handles current employee relations, payroll, and benefits.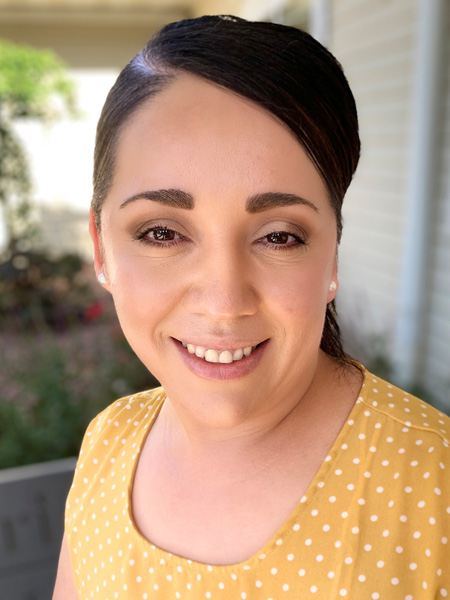 Mirian Quintero
Dietary Director
Mirian oversees purchasing and preparation of food, supervises and educates on food safety, sanitation, dietary restrictions, and food preparation.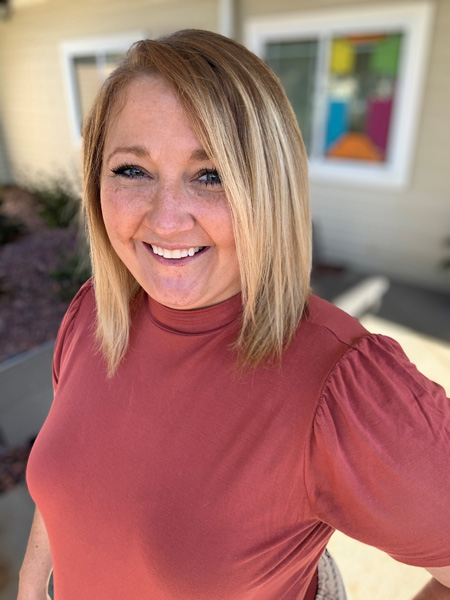 Maria Waynar
Social Services Coordinator
m.mccord@arborsprings.org
Maria helps new and current residents and families adjust to their community. She is an advocate to families and residents and helps to connect them with services available to them.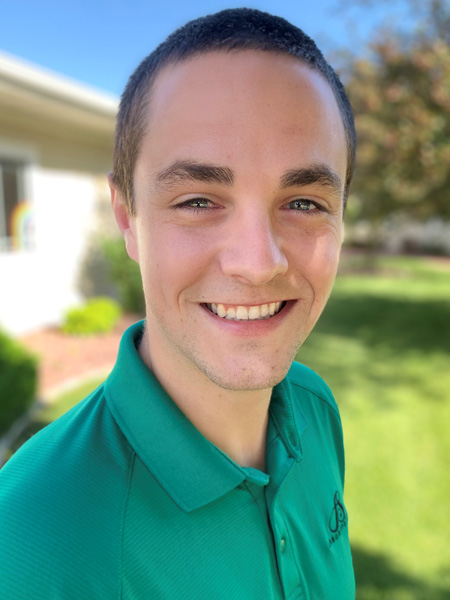 Nick Olmstead
Marketing Director
n.olmstead@arborsprings.org
Nick assesses and screens residents for admission to the Arbor Springs community. He also helps others in our region understand the unique benefits of Arbor Springs.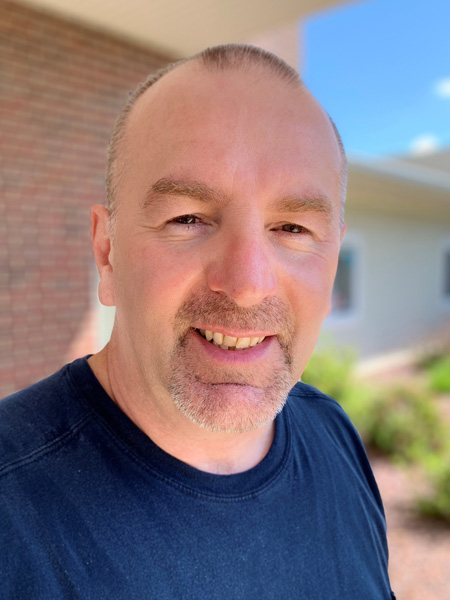 Martin Sirdoreus
Maintenance Director
Martin organizes, supervises, and participates in cleaning, maintenance, and repair of the building, grounds, and equipment. He supervises maintenance and housekeeping staff.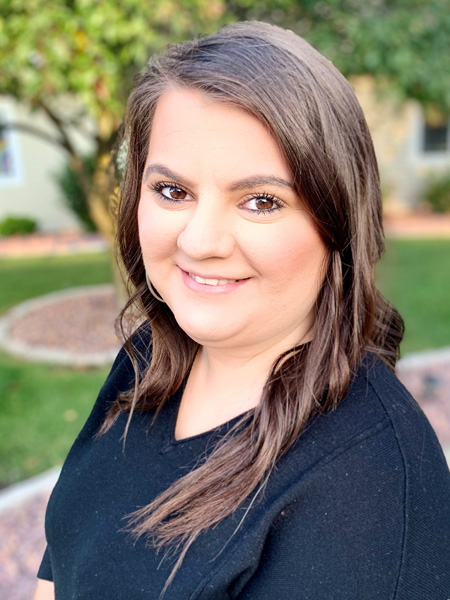 Dzenana Kahteran
Business Director Manager
Dzenana handles invoices and accounts payable with families of Arbor Springs.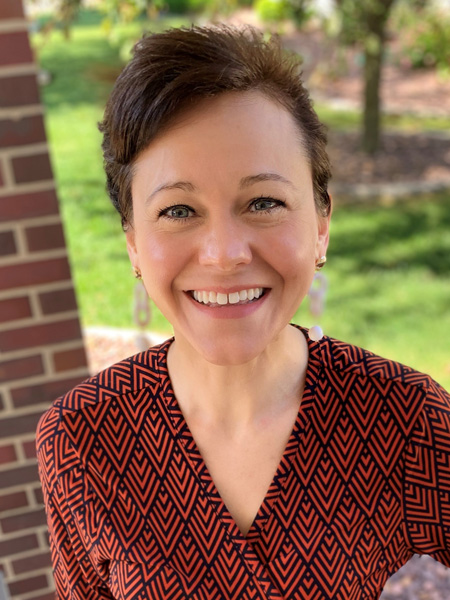 Ashley Tape
Program Director
a.tape@arborsprings.org
Ashley helps design and implement programming to encourage socialization, provide entertainment, relaxation, fulfillment, and improve daily living skills.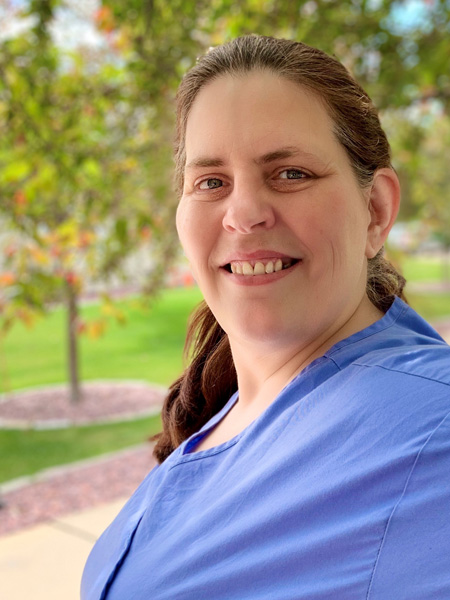 Lisa Yenzer
Licensed Practical Nurse
Lisa is our morning shift nurse.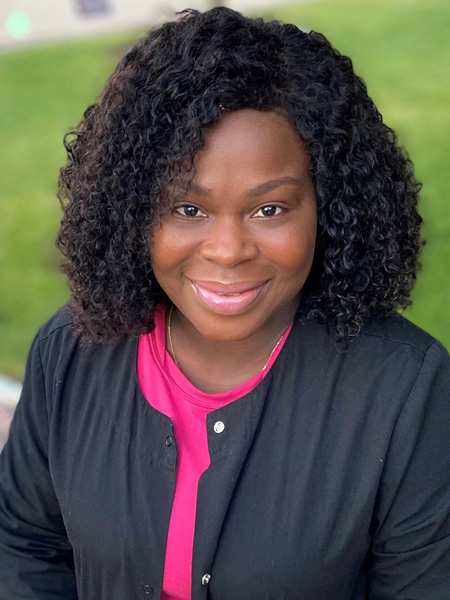 Laurena Garbera
Licensed Practical Nurse
Laurena is one of our overnight nurses.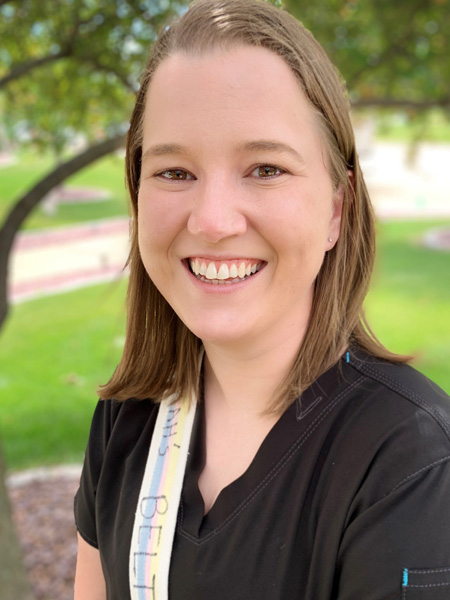 Rebekah Christoffersen
Physical Therapist
Rebekah works with residents at Arbor Springs to develop, regain, or maintain physical ability to perform transfers and to be able to ambulate.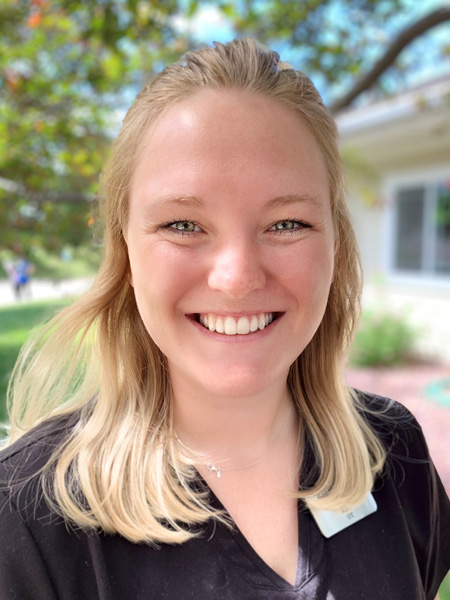 Erin Kommes
Occupational Therapist
Erin works with residents to develop, regain, or maintain ability to perform activities of daily living and helps with equipment and training to assure best positioning in a wheelchair, for example.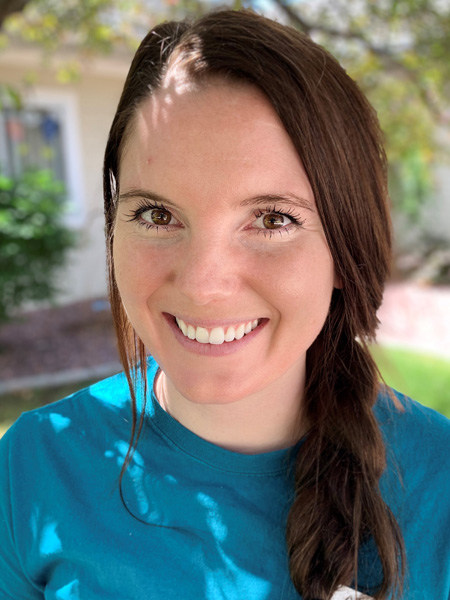 Genna Valvick
Speech-Language Pathologist
Genna works with residents to treat speech and language disorders. She also assesses residents for appropriate diets due to swallowing issues.
Not pictured but very important nonetheless are – Feliza Murillo (LPN), our evening shift nurse, Sam Keenan (LPN), one of our overnight nurses, Beckee Foss (RN), our weekend nurse, Madelynn Rhodes (RN), our as-needed nurse who helps out!
COVID – 19: REMEMBER TO STAY SAFE
We know this time is difficult. Please let us know if you are having a physical or emotional issue. There is nothing wrong with letting us know you are having a difficult time with the stress and isolation of the current situation.
We are all in this together…and we are here for you!
Please call the facility directly at 515-223-1135 with questions or concerns.
WASH YOUR HANDS AND LIMIT CONTACT PLEASE!
Happy Birthday! Let's Celebrate Together!
With everything going on, we would like to take a moment to remind you that…
We Are One
We are all working together and are a part of a community. We are here for you and know that our greatest strength is that we have each other.
We are in this together!
The guidelines on this page and in this newsletter are in no way all-encompassing and should not be adhered to if medical professionals or staff members inform you otherwise. We are learning more about COVID-19 every day, so be sure to stay informed at: https://www.cdc.gov/coronavirus